STAYs Melt As Straykids' Hyunjin Flexed His Visuals & Talked About His Passions With Marie Claire!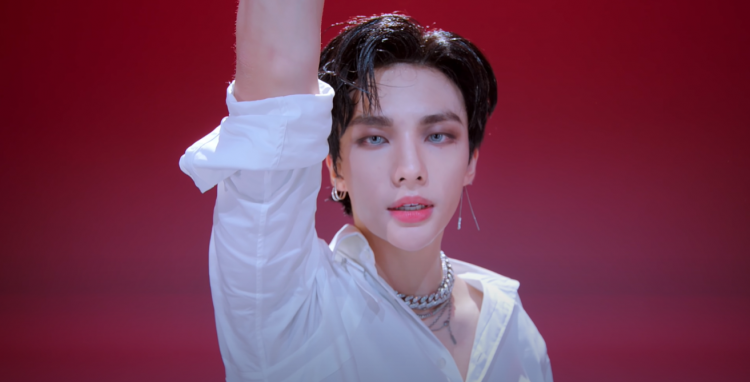 Just recently, Stray Kids' Hyunjin was featured on the December issue of the popular Marie Claire, his first solo photoshoot for the magazine!
READ: Stray Kids' Hyunjin & aespa Karina Dating? Stray Kids Member Clears Everything Up
Notably, Stray Kids' Hyunjin showed how powerful his visuals are for the photoshoot as he rocked a leather jacket, a knitted pullover sweater, and many more accessories. STAYs, the fandom name of Stray Kids, surely had a blast seeing Hyunjin flourish.
Beyond the photoshoot, Stray Kids' Hyunjin was also featured In an interview right after the photoshoot. In the interview, Stray Kids' Hyunjin talked about his "Artist Of The Month" dance performance video for STUDIO CHOOM, which currently has 12,999,745 views as of writing this article.
READ: Stray Kids' Hyunjin Chosen As 'Artist Of The Month' For October By Studio Choom!
"I think a lot about the song choice and how well it would come together with the overall theme, choreography, outfit, and makeup," Stray Kids' Hyunjin shared.
Furthermore, Stray Kids's Hyunjin also explained that his love towards performing comes from the fact that he becomes one with people when they see him dance.
The Stray Kids member revealed, "I will dance until I can no longer do so."
Additionally, Stray Kids' Hyunjin noted that on Stray Kids' recent album entitled "Christmas EveL," the album will include Stray Kids' first seasonal song and that the album is fun and playful, similar to Stray Kids.
STAYs and Stray Kids are truly lucky to have one another as the members of the K-pop boy group always give 100 and 10 percent whenever they perform and the fans are always there to give their unlimited support towards the boys.
READ: NCT, Stray Kids, ITZY, aespa, BLACKPINK, & More, The Line-Up For Tokopedia WIB K-Pop Awards!
Stay tuned for more news and updates regarding your favorite K-pop artists!
© 2023 Korea Portal, All rights reserved. Do not reproduce without permission.
Tags:
Marie Claire
,
Stray Kids Hyunjin Marie Claire
,
Marie Claire Stray Kids Hyunjin
,
Marie Claire Hyunjin
,
Hyunjin Marie Claire
,
Marie Claire magazine
,
Marie Claire magazine news
,
Marie Claire magazine updates
,
kwave
,
kwave news
,
kwave updates
,
Kpop
,
kpop news
,
Kpop updates
,
JYP
,
JYP artists
,
JYP Entertainment
,
JYP Entertainment artists
,
JYP Entertainment updates
,
JYP Entertainment news
,
JYP Entertainment stray kids
,
JYP Entertainment Stray Kids Hyunjin
,
JYP Entertainment Hyunjin
,
stray kids
,
Stray Kids News
,
Stray Kids Updates
,
Stray Kids Hyunjin
,
Stray Kids Hyunjin news
,
Stray Kids Hyunjin updates
,
Hyunjin
,
Hyunjin news
,
Hyunjin updates