YG Entertainment Pulls Lisa From Attending BVLGARI Fashion Week Show, Here's Why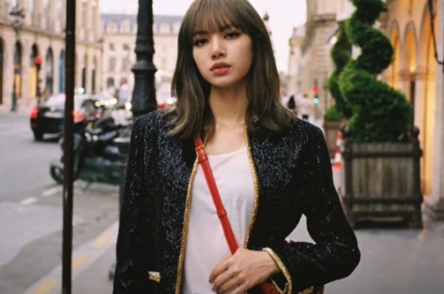 BLACKPINK's Lisa was noticed to be missing during the BVLGARI Paris Fashion Week show and this lead to several fans speculating on why the k-pop singer missed one of the biggest shows of Paris Fashion Week.
But, according to reports, there is no need to worry about why Lisa missed the BVLGARI show. As fans may know, BLACKPINK's Lisa is the official ambassador of BVLGARI, so missing the show is a really big thing. The creative director of BVLGARI himself has addressed the rumors surrounding Lisa's lack of attendance.
According to the BVLGARI's creative director, Jean-Cristophe Babin, Lisa was not able to attend the show due to YG Entertainment's decision to keep her safe. According to Babin, the restrictions that YG put on their stars regarding COVID is very strict, and thus this is the reason why Lisa was not at the show.
Lisa, on the other hand, is already in Paris, fans are just wondering why the 'LaLisa' singer has not attended the jewelry house she is an ambassador of. Furthermore, Babin aired out his dismay regarding Lisa's absence as he reveals that Lisa missed out on some very important photo opportunities with western stars like Zenday and Lily Aldridge.
There is no bad blood though with Babib and YG, as Babin understood the magnanimity of the situation. He then followed up his comments regarding the happening by saying that he is close with Lisa and still plans to work with her in the future.
"But YES we will do it very soon as we are great friends and are striving to really activate the collaboration at 360 degrees. I hope it answers @lalalalisa_m [fans'] many inquiries and questions [that I received.]" Babin commented.
Currently, YG Entertainment has not addressed the issue and most likely will not. Lisa will continue with her promotions for her album 'LaLisa'.
© 2023 Korea Portal, All rights reserved. Do not reproduce without permission.