Netizens Melt As Stray Kids' Bang Chan Speaks Fondly Of ATEEZ In 'Chan's Room'!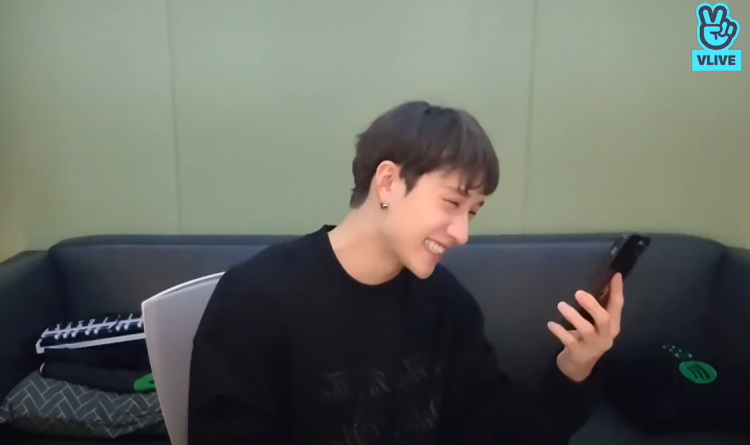 Although Mnet's "Kingdom: Legendary War" is over, the friendships that have been built in the show are still very much ongoing!
Among the comradery built that viewers loved was between Stray Kids and ATEEZ and it is still very much alive, making STAYs (the fandom name of Stray Kids) and ATINYs (the fandom name of ATEEZ) allies forever.
In the September 26 episode of Bang Chan's "Chan's Room" broadcast, the Stray Kids leader watched ATEEZ's new MV for their song "Deja Vu." He then revealed that Stray Kids met ATEEZ again during a recent music broadcast and the group's caught up with one another.
"We got to, you know, meet up with them. You know, that feeling where you meet family after a really long time, and it just feels grateful and good to see them, that's what it felt like," Stray Kids' Bang Chan noted.
Bang Chan further added that the amount of fun ATEEZ and Stray Kids had fun with one another was unexplainable as the two really missed one another.
Stray Kids' Bang Chan added, "We had such a great talk because we haven't seen them since Kingdom, so after that, it was like, 'Oh hey guys.' And I complimented them on their song because it is so good."
One day after Bang Chan's "Chan's Room" broadcast, San of ATEEZ's hosted a live broadcast himself, and an ATINY commented how Stray Kids really enjoyed ATEEZ's "Deja Vu."
Similarly, ATEEZ's San also talked about how happy ATEEZ was after meeting Stray Kids after a while. San also revealed how much he enjoyed spending time with THE BOYZ as well.
Hilariously, ATEEZ's San revealed that one of the first things Stray Kids' Bang Chan told San when they met was how sorry he was for stretching San's striped cardigan during the sport's day on Mnet's "Kingdom: Legendary War."
Needless to say, netizens are looking forward to seeing the friendship of Stray Kids and ATEEZ further blossom in the future.
© 2023 Korea Portal, All rights reserved. Do not reproduce without permission.
Tags:
kwave
,
kwave news
,
kwave updates
,
Kpop
,
kpop news
,
Kpop updates
,
stray kids
,
Stray Kids News
,
Stray Kids Updates
,
Stray Kids and ATEEZ
,
ATEEZ and Stray Kids
,
ATEEZ
,
ATEEZ news
,
ATEEZ updates
,
Kingdom: Legendary War
,
Mnet Kingdom Legendary War
,
Mnet
,
kingdom
,
Mnet Kingdom
,
ATEEZ Deja Vu
,
Deja Vu
,
Stray Kids Chan's Room
,
Chan's Room
,
Stray Kids Bang Chan
,
Bang Chan
,
ATEEZ San
,
San
,
Stray Kids Bang Chan news
,
Stray Kids Bang Chan updates
,
Bang Chan news
,
Bang Chan updates
,
San news
,
San updates
,
ATEEZ San news
,
ATEEZ San updates