BLACKPINK'a Lisa Apologizes During Fansign Event After Being Called Out For Cultural Appropriation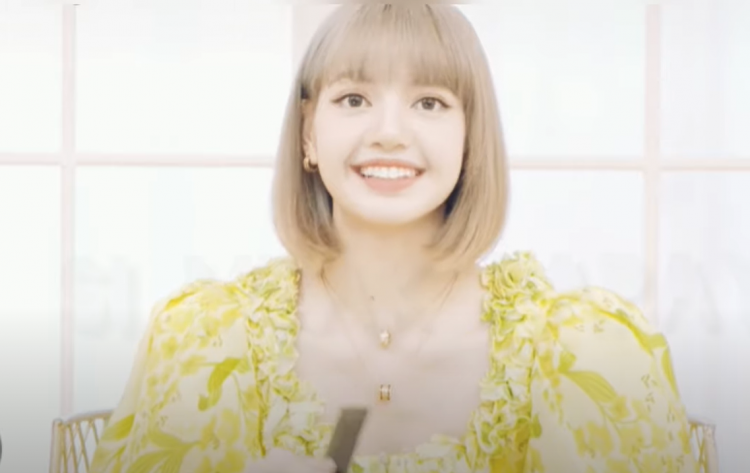 Over the weekend BLACKPINK's Lisa released an exclusive performance of her song 'Money' on the official YouTube account of BLACKPINK. The performance showcased Lisa's massive talent in singing, rapping, and dancing, but that was not the only thing that caught the attention of Lisa's fans and netizens around the globe.
Fans noticed that Lisa's unique hairstyle was box braids. Currently, it has been a great debate around the globe about whether non-black people should wear box braids. According to some fans Lisa has culturally appropriated the culture of Black people by donning this hairstyle.
The upset fans voiced out their woes on Twitter, and during Lisa's Fansign event yesterday, BLACKPINK's rapper addressed the issue. According to a report, the event was supposedly only set for 90 seconds, but Lisa asked the staff of Fansign to extend her event to 6 minutes.
Lisa used this time to explain her side and to apologize regarding the appropriation of the box braid. A fan read a well-mannered letter to Lisa during the online event, wherein the fan explained to Lisa that her letter was to educate and not to hurt her.
The BLACKPINK member then apologized profusely to the fans saying that she had no ill intentions and she is genuinely sorry about it. Lisa also accepted her fault and revealed that she did not realize it was offensive, she then promised to be more careful next time ad to double-check everything.
The Fansign event ended with a very good note after Lisa thanked her fans for calling her out on the box braid issue. Fans are also really happy that Lisa also faced her wrongs and accepted that she was also partially at fault. Many commented that the talented artist is showing maturity by addressing the issue as soon as possible and not ignoring it at all.
© 2023 Korea Portal, All rights reserved. Do not reproduce without permission.