Did You Enjoy 'Squid Game'? Here's An Upcoming Netflix Original Series That You Should Watch Out For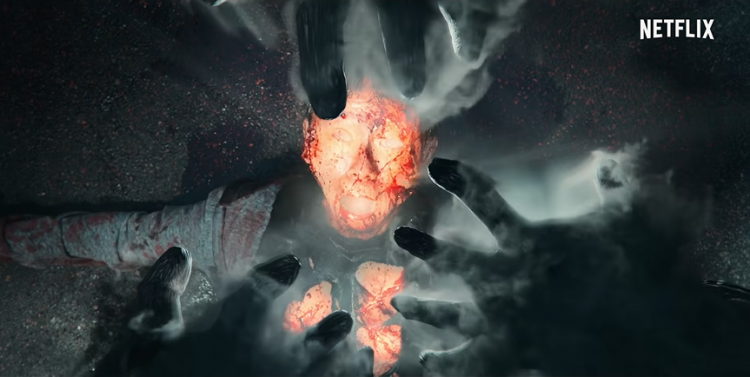 The world is going crazy about "Squid Game," a thrilling drama featuring indebt people playing a mysterious game with a 45.6 Billion KRW prize. While you wait for the official announcement about "Squid Game Season 2," you might want to check out this upcoming Netflix Original series.
From "Kingdom," to "Sweet Home," and the trending "Squid Game," Netflix is gearing up to premiere yet another thrilling original K-Drama series this November.
Recently, Netflix dropped the trailer for the mystery-horror drama "Hellbound" increasing anticipation.
Based on a popular webtoon of the same name, "Hellbound" is a mystery drama about hellbound people receiving the ultimatum of their impending death.
In this timeline, the new normal is receiving a mysterious letter that includes your name, how much time you left, and the fact that you are going to hell after you die. People get hunted by supernatural creatures from hell, While this new norm is taking on effect, a religious group rises and claims it is all divine will.
"Hellbound" is scheduled to premiere on Netflix this upcoming November 19. The K-Drama adaptation of "Hellbound" is directed by Yeon Sang Ho who is also the original writer of the popular webtoon. Anticipation for "Hellbound" is sky-high as Yeon Sang Ho has also proven himself to be a blockbuster director following his mega-popular works like "Train To Busan" and "Peninsula."
Aside from having a blockbuster writer-director helming the story, "Hellbound" also boasts a star-studded cast.
Leading "Hellbound" is "Alive" star Yoo Ah In who will give life to the character of Jung Jin Soo, the head of the new religious group "Saejinrihwe." Starring alongside Yoo Ah In is "Mr. Sunshine" actor Park Jung Min. The 34-year-old star is taking on the role of Bae Young Jae who is a program director for a broadcasting station.
Other cast members for "Hellbound" include Kim Hyun Joo, Won Jin Ah, Yang Ik Jun, and Kim Do Yoon.
Stay tuned for more K-Drama updates!
© 2022 Korea Portal, All rights reserved. Do not reproduce without permission.