Luck Or Skill? BLACKPINK Lisa Reveals How She Learned Korean Quickly & BLINKs Are Impressed!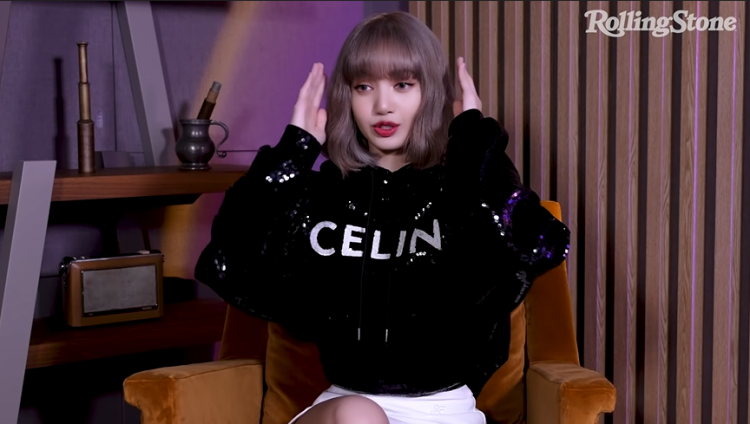 Recently on the 21st of September, BLACKPINK's very own Lisa was featured in an interview with Rolling Stones and she spilled the tea on a plethora of topics. Among them was how she learned Korean in a very quick way.
Personal fans of BLACKPINK's Lisa and BLINKs (the fandom name of BTS) know that the Thai idol is the first non-Korean trainee to be a part of YG Entertainment when she became a part of the label in 2011.
BLACKPINK's Lisa showcased her dancing abilities to the judges and she thoroughly impressed them during her auditions. When she first went to Korea, the Thai idol did not speak the Korean language at all. But Lisa revealed that it took her just a year to master the language.
How was she able to learn Korean so fast? In her recent interview with Rolling Stones, she spilled the tea.
"When I first came to Korea, my teacher didn't want me to continue speaking English. So she tried to keep me speaking Korean from beginning to end," BLACKPINK Lisa shared.
As per BLACKPINK's Lisa, during her lessons with her instructor, she had to use Korean straight. With this, she was able to master the Korean language very quickly,
Lisa added, "During the hour-long class, we only spoke in Korean. I didn't know any Korean, but she only spoke in Korean so it was really tough."
Although it was a hard journey to take, BLACKPINK's Lisa eventually was thankful because she learned very quickly.
"I think because she did that, I was able to improve quickly," Lisa further explained.
As of writing this article, BLACKPINK's Lisa can speak in Thai, English, and Korean. Furthermore, she knows basic Japanese and she is also Mandarin. This is also how Lisa learned how to slay in dancing, in a strict and harsh way.
© 2023 Korea Portal, All rights reserved. Do not reproduce without permission.