'Nevertheless' Star Han So Hee Suffers From Severe Fatigue, Drops Out From Upcoming Project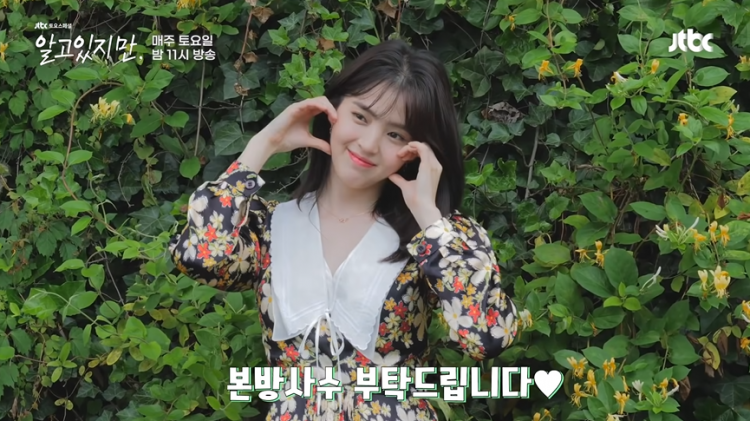 Han So Hee's career is on the rise after the continued success of her current drama "Nevertheless" alongside Song Kang. Since her iconic role in the 2020 hit drama "The World of the Married," Han So Hee has been offered to star in various dramas.
In May, various reports have pointed out that the "Nevertheless" actress was in talks to replace Seo Ye Ji for the fantasy drama "Island" where she will be starring alongside Kim Nam Gil and ASTRO Cha Eun Woo. Such reports, however, were not confirmed. Meanwhile, aside from starring in "Nevertheless," Han So Hee is reportedly working on the upcoming Netflix drama "Undercover" as well as two other dramas entitled "Hard Creature" and "My Name."
Han So Hee is indeed one of the fast-rising actresses today because, in addition to a slate of dramas on her hand, she is also set to star in her first-ever movie. In early July, it was reported that Han So Hee was in talks to star in the upcoming film "Gentleman."
According to reports, "Gentleman" is an action-crime film directed by Kim Kyung Won who is known to be the mastermind behind the movies such as "The Director Has No Words" and "The Artist: Reborn."
Han So Hee's debut film is expected to be released in 2022, however, fans might need to wait for some time to see the actress on the big screen as she reportedly drops out from the movie.
On August 4, the "Nevertheless" actress' agency, 9ato Entertainment, released an official statement confirming that Han So Hee decided to drop out of her supposed-to-be debut film, "Gentleman."
"We would like to notify that Han So Hee has decided to leave the cast of the Wavve original film 'Gentleman,'" 9ato Entertainment informed fans.
The agency shared that Han So Hee is suffering from severe fatigue due to her busy schedules and filming. Such a decision to drop out from her debut film was a result of deep discussions between the actress, her agency, and her doctor.
"Han So Hee hoped to show her fans a new side through the film 'Gentleman', but please understand that time and rest are needed for the actress to return with a better image," 9ato Entertainment stated.
© 2023 Korea Portal, All rights reserved. Do not reproduce without permission.
Tags:
Han So Hee
,
Han So Hee Drama
,
The World of the Married Han So hee
,
Han So Hee Island
,
Han So Hee replace Seo Ye Ji
,
Han So Hee Island drama
,
Han So Hee kdrama
,
Han So Hee denies rumors
,
Han So Hee Song Kang
,
Han So Hee Nevertheless
,
9ato Entertainment Han So Hee news
,
9ato Entertainment Han So Hee updates
,
9ato Entertainment Han So Hee Kdrama
,
Han So Hee Gentleman
,
Han So Hee movie
,
Han So Hee new movie