JYJ's Jaejoong Confirms He is Starring Alongside Jin Se Yeon In New Drama 'Bad Memory Eraser'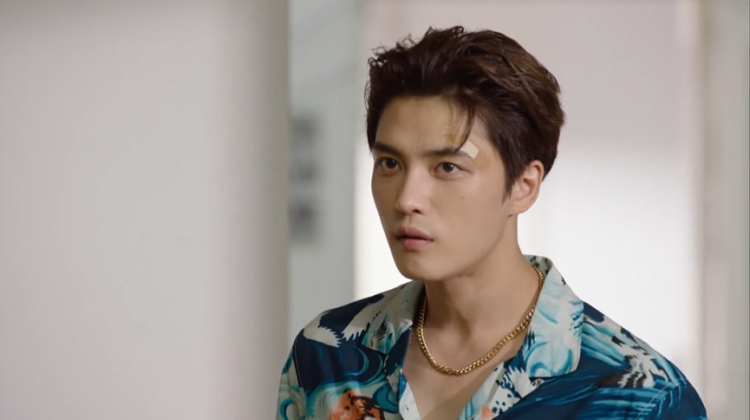 Previously, it was reported that JYJ's Jaejoong is in talks to make his small-screen come back with the drama "Bad Memory Eraser." Recently, the idol-turned-actor took it upon him to confirm the reports.
During an Instagram Q&A, JYJ's Jaejoong confirmed that he has already attended the script reading session for the drama "Bad Memory Eraser."
The upcoming drama "Bad Memory Eraser" is set to revolve around the story of a man whose life was changed because of a memory eraser. As he journey to change his life, he crosses paths with a woman who holds control of his destiny.
The idol-turned actor will be taking on the role of Lee Goon who is a man trying to change his life using a memory eraser.
Meanwhile, JYJ's Jaejoong will be leading the drama "Bad Memory Eraser" alongside the award-winning South Korean actress Jin Se Yeon who was previously confirmed to take on the female lead role of Kyung Joo Yeon. She is a psychiatrist and is regarded as one of the best in her field. However, due to her stoic nature, Kyung Joo Yeon earns the title "ice princess perfectionist."
As of the writing of this article, however, no other cast members were confirmed to join Jaejoong and Jin Se Yeon for the drama "Bad Memory Eraser." The director and screenwriter behind the drama were also yet to be announced.
"Bad Memory Eraser" will be Jaejoong's first drama since leading "Manhole" in 2017. Aside from being an accomplished idol, Jaejoong has starred in a variety of dramas including "SPY," "Triangle," "Time Slipp Dr. Jin," "Protect the Boss," and "Vacation." He is also currently in talks to lead the upcoming drama "Invisible Man."
Stay tuned for more updates about Jaejoong and Jin Se Yeon's upcoming drama "Bad Memory Eraser."
© 2023 Korea Portal, All rights reserved. Do not reproduce without permission.