Kanye West To Make A Surprise Appearance At The VMA's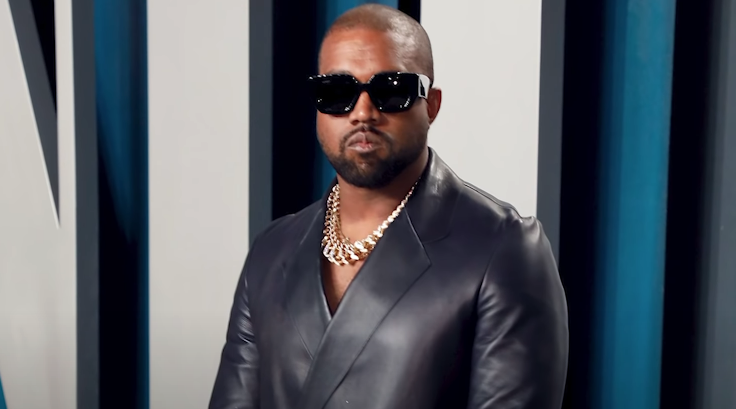 Kanye West is speculated to be attending the 2021 MTV's Video Music Awards and is apparently going to perform as well. The Academy Award-winning rapper recently released his newest album this month 'Donda', which he revealed through a series of listening parties.
According to reports, the 44-year-old artist has been added last minute as a secret performer, he will be performing one or two of his songs from his latest album. This news comes after Kim Kardashian was spotted in Ney York City donning a very freaky and 'gimp-like' ensemble. The Balenciaga outfit, which covered Kanye's ex-wife with leather head-to-toe caught the attention of everyone.
Kanye West has been quiet with his public appearances lately despite releasing a full album. The rapper is yet to perform 'Donda' on the mainstream media. Fans of West are hoping that the talented artist will indeed join the performers in the MTV VMA's.
Other artists revealed to be attending and performing the award shows are Doja Cat, who will not only be performing on the stage but also hosting the show. She is also up for a five Moon Persons. Ed Sheeran, Camila Cabello, Chloe, Justin Beiber, Lil Nas X, Kacey Musgrave, Machine Gun Kelly, Olivia Rodrigo, Shawn Mendes, Normani are a few of the names revealed to be attending.
Furthermore, speculations of the Kim Kardashian and Kourtney Kardashian attending the VMA's have also circulated. First and foremost, the two are big names and will gather much attention for the show. Kourtney on one hand is dating Travis Barker who will be performing with good friend rapper Machine Gun Kelly.
Kanye West has been a constant presence in the VMA's over the years but his most famous appearance was in 2009 where the rapper stormed the stage after Taylor Swift trumped Beyonce for the Best Video by Female Artist win. It was then revealed not long after that the rapper was suffering from Bipolar disorder thus explaining his manic antics.
© 2021 Korea Portal, All rights reserved. Do not reproduce without permission.