Here's Why Netizen's Think IZ*ONE's Kim Minju Turned Down HYBE's Offer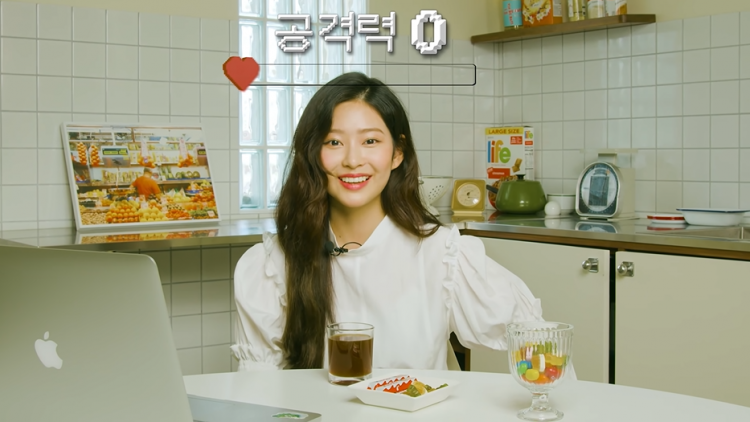 Currently, rumors are circulating that HYBE is trying to recruit former IZ*ONE members to join their upcoming girl group.
According to reports, HYBE's upcoming girl group will supposedly have five to six members with half of the members coming from IZ*ONE and associated with "Produce 49."
It is rumored that HYBE is trying to recruit Miyawaki Sakura along with fellow IZ*ONE members Kim Chaewon and Kim Minju. Despite the rumors, HYBE has not yet released an official comment on the matter.
Meanwhile, Kim Minju's recent activity made netizens believe that the former IZ*ONE member has decided to turn down the rumored offer to join the HYBE and Source Music's upcoming girl group.
Netizens point out that Kim Minju launching her very own "Dear U Bubble" service means she declined HYBE's offer and will continue to promote as a solo artist.
"Dear U Bubble" is a monthly subscription service where fans get to connect with their favorite artist. Currently, SM Entertainment and JYP Entertainment are teaming up to develop DearU's bubble messaging services.
Such a move indicates that Kim Minju is dissociating herself from HYBE who owns another Kpop fan platform, Weverse.
Here are some comments that netizens left on DearU's Twitter announcement about Kim Minju.
[] COMING SOON

우리 이제 민주랑 bubble에서 만나요️

2021.09.13 11AM (KST)
bubble with STARS에서 시작합니다

https://t.co/05aDV953z0
https://t.co/kJxtid261h#디어유버블 #bubble #bubblewithstars #KIMMINJU #김민주 pic.twitter.com/t95yA2cRIb — DearU bubble (@dearu_bubble) September 10, 2021
"YEAYYYY KIM MINJU FINALLY!"
"yesss i waitingg so long finallyyy minjuu angell bubblleee"
"ooohhh 1 by 1 the girls are coming to Bubble"
"SO TRUEE MINJU MY PRETTY GIRL !!!"
"Hyewon then chaeyeon and now minju who's next"
"Minju baby see u on bubble"
"Kim Minju best girl let's goooooooo"
"I've been waiting for this moment for a long time, finally minju"
"WHEN YOU BEAT THE HYB3 ALLEGATIONS"
"we will be subscribing"
"Welcome back Minju Private Mail!!! I can't wait!!! "
"Minju Solo Debut Next"
"Thank you so much for the good news. I'm so happy that it's like a dream to meet Minju on bubble. I'm already looking forward to meeting her. Thank you so much for making me happy every day. I will happily wait for the day we meet Growing heart. I love you so much Baby angel.
Stay tuned for more updates
!
© 2023 Korea Portal, All rights reserved. Do not reproduce without permission.