Otis & Maeve Kissing? Public Nudity? A Goat? 'Sex Education' Season 3 Trailer Has Arrived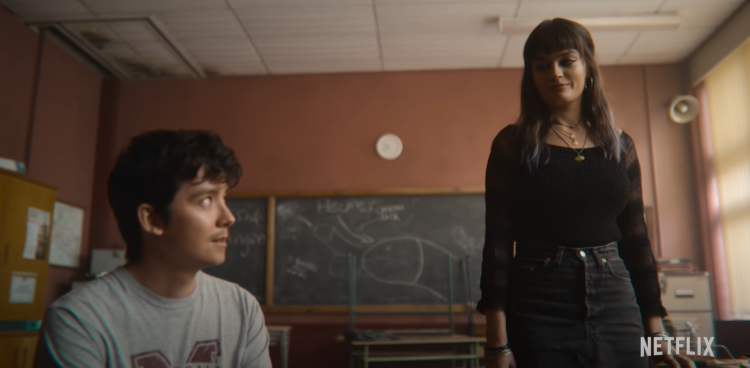 The trailer for the third season of Netflix's "Sex Education" is finally out and it reminds everyone again why it is one of Netflix's most popular shows.
Beyond this, it is the streaming platform's most decorated release. Notably, "Sex Education" was previously ranked it as one of the best TV show of the 21st century. But beyond this, fans have been focused on a certain part in the recent trailer.
The third season picks up on Moordale Secondary School's sexually frustrated, bewildered, and addicted teens alongside their adventures and tasteful misadventures.
Similar to prior seasons of Netflix's "Sex Education," the third season starts off on a very highly-anticipated yet enigmatic beginning, introduces and highlights not only the plethora of main characters but also the equally loved and side-characters (including a goat?).
Netflix's "Sex Education" still shows how the show masterfully makes supporting characters, specifically the ones still in need of sex advice, seen. But unfortunately, the clinic that was run by both Otis and Maeve has now retired, thus the show must find a way to push through this barrier to keep viewers interested.
And it seems as though they have as another conflict was introduced which took the form of a new character; the new headteacher.
Furthermore, the official trailer for the third season of Netflix's "Sex Education" shows that near the end, Maeve and Otis were staring at each other in the rain, moving closer to one another.
In between all of this, it seems as though "Sex Education" still focuses on its original premise; that of actual Sex Education. If this is the case, then the third season will surely be equally or even more beloved than its predecessors.
Only a couple more days of waiting as Netflix's Sex Education season 3 will drop on the 17th of September!
© 2022 Korea Portal, All rights reserved. Do not reproduce without permission.
Tags:
US
,
US news
,
US updates
,
Netflix
,
Netflix News
,
netflix updates
,
Netflix Sex Education
,
Netflix Sex Education third season
,
Netflix Sex Education 3rd season
,
Netflix Sex Education season 3
,
Netflix Sex Education season three
,
Sex Education
,
Sex Education news
,
Sex Education updates
,
Sex Education trailer
,
Sex Education season 3
,
Sex Education season three
,
Sex Education 3rd season
,
Sex Education third season