LABOUM's Leader Yujeong Leaves Group After 7 Years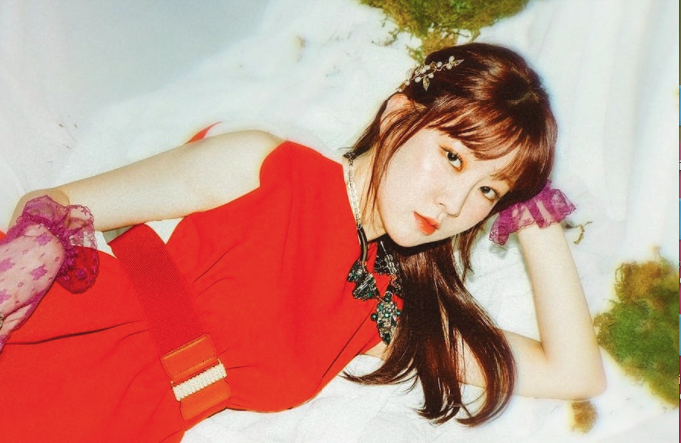 LABOUM's leader Yujeong has revealed just this week that she has officially left the five-member girl group. Yujeong wrote a lengthy and heartfelt handwritten letter regarding her departure. She uploaded it on her official Instagram for her 38 thousand followers.
Yujeong has been the leader of LABOUM for seven years, and has brought the girl group to new heights as their unni. In her letter, she reveals that she is very grateful about her post as the leader of the five-member girl group, which includes members Soyeon, ZN, Haein and Solbin. Yujeong continues on by admitting that she was not the best leader but she worked diligently to be accountable for LABOUM and its members.
She goes on to mention that being 30 years old, she had to make considerations regarding her life and her future. Yujeong reveals that she has been in talks with her agency, NH Media, regarding the departure. Apparently, the LABOUM leader and NH Media have been in discussion since March this year.
Yujeong made sure that her letter expressed the real reason for her leaving clearly. LABOUM has been in the k-pop industry for seven years and has gathered quite a fan base. She wanted that no rumors surround her exit that may compromise the remaining members of LABOUM.
She ended her letter by asking fans to support her and the four members of LABOUM as they continue on different paths. Yujeong also thanked NH Media for their unwavering support since 2014.
"I would be grateful if you would continue cheering on my path as Yujeong. And please continue to support our LABOUM members as well. Thank you to NH EMG for supporting many album releases and being with us," in an excerpt from her letter.
As of now, no updates on the future of LABOUM have come out. Fans are hoping that the girl group continues on despite Yujeong leaving the group.
© 2021 Korea Portal, All rights reserved. Do not reproduce without permission.