Brand Under Fire As They Show Favoritism Towards Karina, Ignoring Other aespa Members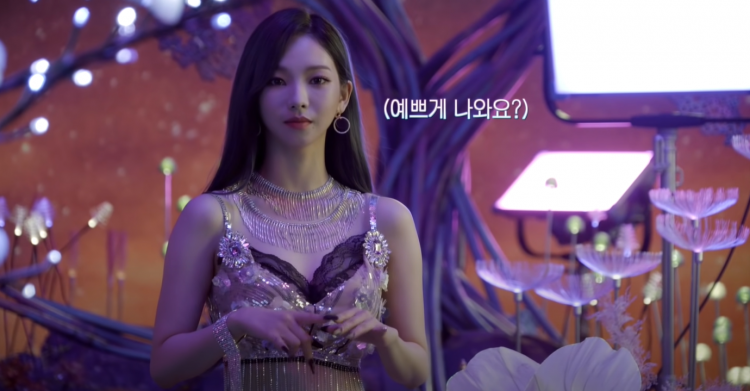 A couple of days ago on the 26th of August, SM Entertainment's aespa members were confirmed to be the latest advertising models for EIDER Korea, a popular outdoor brand.
Following this, EIDER Korea went on to recently launch a new autumn-winter campaign on their official website and SM Entertainment's aespa models for the new campaign, to the delight of fans.
Most netizens and MYs (the fandom name of aespa) are overjoyed that aespa once again added to their advertising contract laurels, a lot of them went on to realize that EIDER Korea seemed to show bias towards aespa's Karina, leaving out Winter, Giselle, and NingNing.
If you head over to their website, Karina can immediately be seen as the only member to be on the homepage. Moreover, when netizens search for EIDER's new fleece jackets, only Karina can be seen in the thumbnail for the image.
Although all the members of aespa went on to model for the fleece jackets, only Karina was seen. Due to this, a lot of aespa fans and netizens are upset that EIDER Korea might be biased towards Karina only.
Netizens have also expressed their distaste as they do not want the other members of aespa to be 'background characters' when paired with Karina. But some have understood why EIDER Korea has been pushing Karina in their brand.
Karina is the most popular member of aespa and so it is only natural for brands to give more attention to the most well-known member. Adding to this, as per other fans, Karina can rock EIDER's brand better than the other aespa members.
Regardless of popularity, fans only want aespa to be treated equally. EIDER Korea nor SM Entertainment has released a statement regarding the issue.
Stay tuned for more details regarding aespa's new brand deal with EIDER Korea.
© 2023 Korea Portal, All rights reserved. Do not reproduce without permission.
Tags:
kwave
,
kwave news
,
kwave updates
,
Kpop
,
kpop news
,
Kpop updates
,
SM
,
SM artists
,
SM Entertainment
,
SM Entertainment artists
,
SM Entertainment news
,
SM Entertainment updates
,
SM Entertainment aespa
,
SM Entertainment aespa Karina
,
EIDER Korea
,
EIDER Korea aespa
,
aespa EIDER Korea
,
EIDER
,
EIDER aespa
,
aespa EIDER
,
EIDER Korea news
,
EIDER Korea updates
,
EIDER news
,
EIDER updates
,
aespa
,
aespa news
,
aespa updates
,
aespa members
,
aespa Karina
,
aespa Karina news
,
aespa Karina updates
,
karina
,
Karina news
,
Karina updates