Here's Why Jensen Ackles Was Cast As Soldier Boy For 'The Boys' Season 3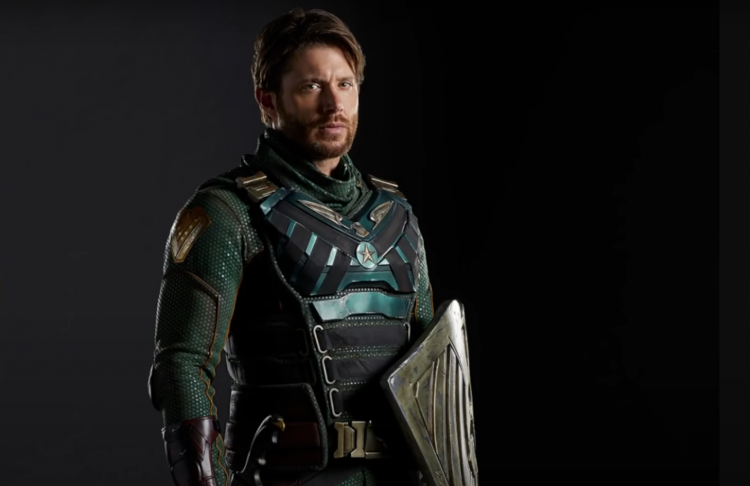 Eric Kripke, the showrunner of "The Boys," recently revealed how Jensen Ackles became cast as Soldier Boy and the reason is both hilarious and interesting.
Notably, Amazon Prime's popular take on the comic book created by Garth Ennis and Darick Robertson's entitled "The Boys" is at present one of the most popular superhero series.
Not long ago, the second season of "The Boys" elevated the series to new heights. The second season even landed the series a nomination for "Outstanding Drama Series" in the 2021 Emmys.
"The Boys" even became the first non-Netflix show to make an appearance on the Nielsen Top 10 Streaming Shows list.
Prior to its current success, both "The Boys" showrunner, Eric Kripke and Amazon were already sure of the superhero series' success. This has brought upon a quick confirmation for a third season. Beyond this, a spin-off series has also been brought up.
In the upcoming third season of "The Boys" amongst a plethora of heroes that will debut, the fans are most excited to see the character Soldier Boy. Soldier Boy is noted as one of Vought's very first superheroes. Adding to this is that Jensen Ackles has been cast as the character.
In a recent interview with Vanity Fair, Eric Kripke went on to reveal how Jensen Ackles became cast as the aptly named hero, Soldier Boy.
"We had written Soldier Boy long before I cast Jensen. The majority of the guys we were looking at for that part were actually quite older than Jensen. Because it's a World War II hero. But it's so funny how these things sometimes happen. Jensen called me and I'm not on the show anymore but we keep in touch and text every so often."
Eric Kripke went on to add, "But he happened to call me and we were just chatting and I'm like well I'm prepping Season 3 of the show, and I have this character Soldier Boy, and it was a real pain in the to cast, and I haven't really found anyone. Hey, wait a minute, do you want to do it? I sent him the script, and he's like, oh my God, I totally want to do this. Less than a week later, he was cast."
So apparently, Jensen Ackles just happened to call on a particular day and due to this, he got the part of Soldier Boy.
© 2023 Korea Portal, All rights reserved. Do not reproduce without permission.
Tags:
US
,
US news
,
US updates
,
US Entertainment
,
amazon
,
Amazon News
,
amazon updates
,
Amazon Prime
,
Amazon Prime news
,
Amazon Prime updates
,
Amazon Prime The Boys
,
Amazon The Boys
,
THE BOYS
,
The Boys news
,
The Boys updates
,
The Boys show
,
The Boys series
,
The Boys Soldier Boy
,
The Boys third season
,
The Boys 3rd season
,
The Boys season 3
,
The Boys season three
,
Jensen Ackles
,
Jensen Ackles news
,
Jensen Ackles updates
,
Jensen Ackles Soldier Boy
,
Soldier Boy
,
Eric Kripke
,
Garth Ennis
,
Darick Robertson