Actor Na In Woo Shares His Experiences About Training Alongside JYP's GOT7, TWICE, & More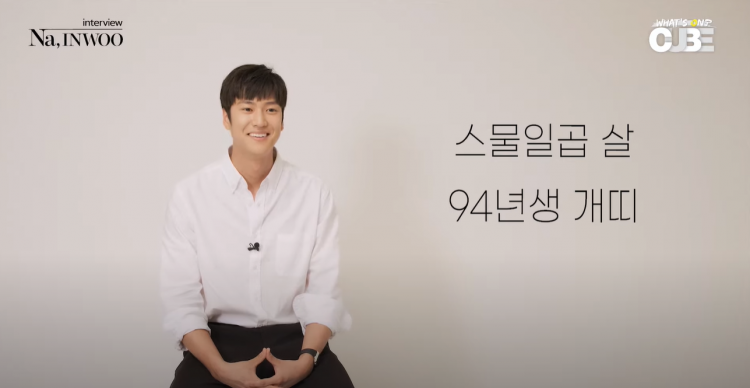 Prior to starting his career in the entertainment industry as an actor, Na In Woo went on to train as a K-pop idol under JYP Entertainment. In a recent radio appearance, Na In Woo shared that until now, he is still down on dropping his very own album.
As of writing this article, yesterday on the 10th of August, Na In Woo went on to appear as a guest on KBS' Cool FM radio show called "Kang Han Na's Volume Up." During the time the actor spent on the show, he talked about his time as a K-pop idol trainee in JYP Entertainment.
"Back when I was a trainee, I trained alongside GOT7's Jinyoung and JAY B. Furthermore TWICE's Jeongyeon and B.A.P's Youngjae were there as well. There are so many singers with whom I trained together," Na In Woo spilled.
Na In Woo went on to add, "I think it was before my winter break when I was 19 years old. As I left the company, I thought, 'Is this not the right path for me?' When I was younger, I had the strong impression that 'If I do whatever people tell me to do, things will work out.' But at that time, I thought, 'I'm going to be an adult soon, and shouldn't I at least have a dream?'"
The actor revealed that this was during the time he realized that he wanted to be an actor.
"It is because I didn't lose sight of what I imagined when I was young, and because I put my life on the line to achieve it, that I ended up where I am today," Na In Woo expressed
The radio show's DJ, DJ Kang Han Na, noted that Na In Woo is good at playing instruments and is also good at singing, aside from being a good actor. "Don't you have any desire to release an album?" the DJ asked.
"If the opportunity ever comes my way, I'd be up for it whenever," Na In Woo happily answered.
© 2021 Korea Portal, All rights reserved. Do not reproduce without permission.
Tags:
kwave
,
kwave news
,
kwave updates
,
Kpop
,
kpop news
,
Kpop updates
,
Kdrama
,
kdrama news
,
kdrama updates
,
kmovie
,
kmovie news
,
kmovie updates
,
JYP
,
JYP artists
,
JYP Entertainment
,
JYP Entertainment artists
,
JYP Entertainment trainee
,
JYP trainee
,
GOT7
,
TWICE
,
B.A.P
,
GOT7 Jinyoung
,
got7 jay b
,
Jinyoung
,
Jay B
,
TWICE Jeongyeon
,
Jeongyeon
,
B.A.P Youngjae
,
youngjae
,
KBS
,
KBS show
,
KBS radio show
,
KBS Cool FM radio show
,
Kang Han Na's Volume Up
,
na in woo
,
Na In Woo news
,
Na In Woo updates
,
DJ Kang Han Na
,
Kang Han Na