Post-Breakup Blues? Heechul Seen With A Drastic Hairstyle Change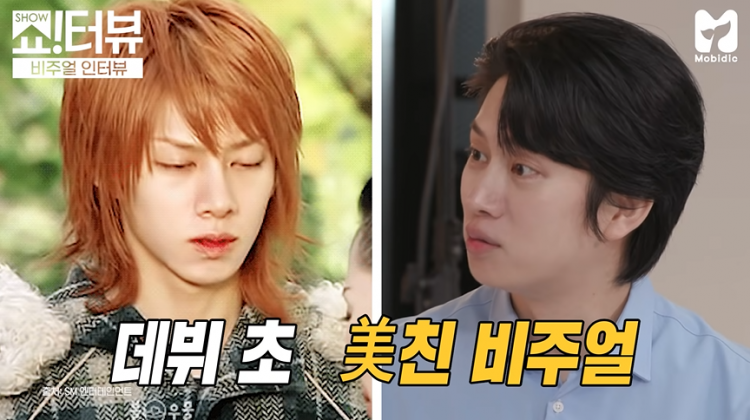 On the 8th of July, various Korean media outlets have reported that Super Junior's Heechul and TWICE's Momo have decided to end their relationship.
The two idols previously confirmed their relationship back in January 2020. After almost two years of dating, both Momo and Heechul called it quits due to their busy careers. In fact, an industry insider revealed the reason for their breakup saying, "From my understanding, Momo and Heechul have decidedly ended their relationship with one another. Both of them are quite busy with their own careers that they have grown apart. They have decided to end their relationship and go back to being colleagues in the K-pop industry."
Both JYP Entertainment and Label SJ confirmed the sad news to fans
Almost a month after the news of Momo and Heechul's breakup made headlines, the latter was seen in what seems to be post-breakup blues.
The Super Junior member and "Knowing Bros" permanent cast member updated fans with an Instagram post. Heechul posted a black and white photo of himself sporting a new hairstyle, a drastic change from his once long locks. The veteran idol captioned the photo with "I love you. If you like my hair, respond with broccoli emoji, and if you don't, a cherry."
A post shared by 김희철 (@kimheenim)
Heechul's fellow Super Junior member, Yesung was one of the first to comment with nine broccoli emojis with one cherry. Fans also showered Heechul with broccoli emoji comments and praised the idol for his cute new hairstyle.
Previously, Heechul received teasing from his fellow "Knowing Bros" cast members. In particular, comedian and entertainer Lee Soo Geun pointed out Heechul's new hairstyle saying, "Why do you look so pale? Changing hairstyles means there's been a change of heart. You can't be weak. Otherwise, Seo Jang Hoon and Lee Sang Min have to have already fallen down."
Hopefully, both Heechul and Momo are healing from their recent breakup.
© 2023 Korea Portal, All rights reserved. Do not reproduce without permission.