South Korea's Last MERS Patient Reportedly Dies After Over 5 Months Of Being Diagnosed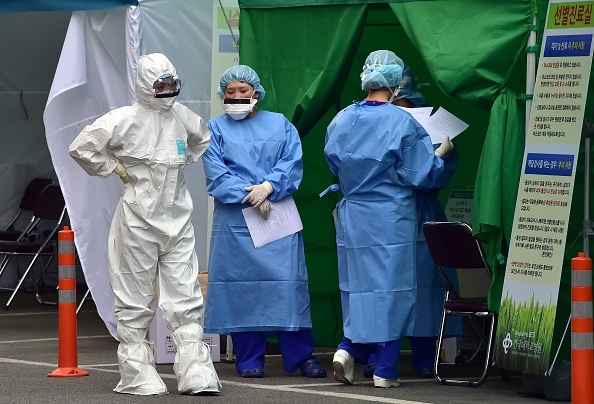 After five and a half months since being diagnosed, South Korea's last Middle East Respiratory Syndrome (MERS) patient dies at the age of 35 on Wednesday at the Seoul National University Hospital, reported Yonhap News Agency on Wednesday.
After his diagnosis on June, the patient was once discharged after finally testing negative for MERS, but was readmitted to the hospital on October after manifesting symptoms again of the viral disease.
The patient's death leaves South Korea with zero MERS patient since a diagnosed case was confirmed on May 20.
According to Korea Observer on Wednesday, he was the 38th patient recorded to have died of the MERS disease since this year's outbreak. He reportedly died of malignant lymphoma complications, a type of blood cancer, which he caught prior to contracting MERS.
"His condition deteriorated rapidly leading to his death," the ministry said.
"After being readmitted, the patient was placed in a quarantine room, although doctors said it was highly unlikely he would transmit the disease to another person," said a health ministry official. "He continued to test both positive and negative for the MERS virus."
South Korea announced a de facto end to the MERS outbreak in late July after a total of 187 reported cases in the country. The nation's fatality rate of MERS is now at 20.4 percent, with most of the recorded deaths being related to underlying medical conditions, including poor respiratory system, heart and lung illnesses and even cancer.
Because no new MERS cases were reported since July 4, THE World Health Organization (WHO) considered South Korea as entering an "end of transmission" phase.
According to WHO, an outbreak can be officially declared over 28 days after the last patient has been cured. The nation is expecting the declaration of the official end of the MERS outbreak on Dec. 23 as WHO recommends a four-week window after no MERS patient is left, noted Xinhua Net on Wednesday.
© 2018 Korea Portal, All rights reserved. Do not reproduce without permission.