McDonalds and BTS Announce Merch Collaboration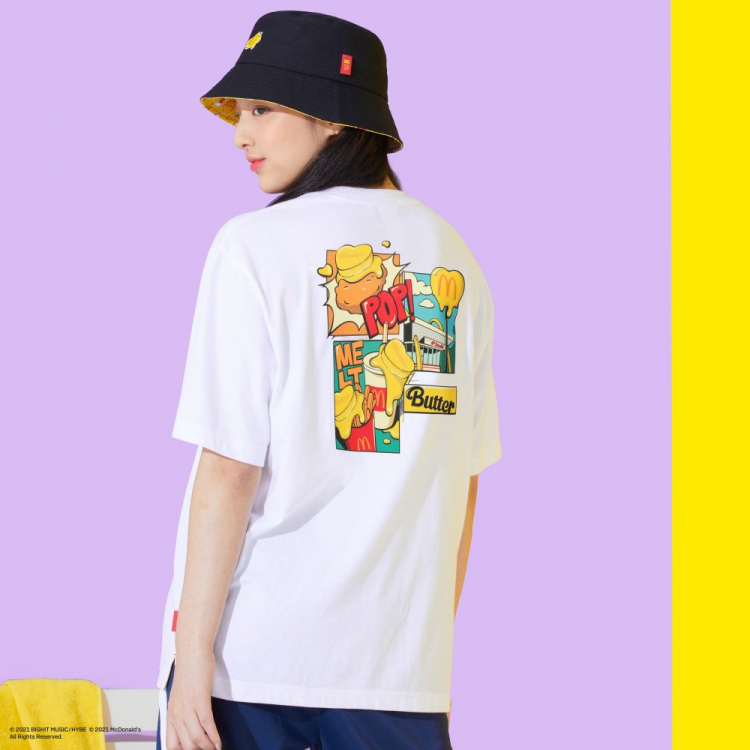 Aside from the ambitious collaboration of BTS and fast-food giant McDonald's, both have also collaborated to release one-of-kind merchandise.
A recent report confirmed that the merch would be released in 50 countries. The merchandise collection launched on June 16 and you can purchase them in the Weverse shop.
The new merchandise features designs made by artists in the United States. Some of them are inspired by the latest BTS hit single, "Butter."
ARMYs have waited in line in McDonald's in Sinchon, Seoul, ignoring the light rains as they anticipate in ordering the "BTS Meal." The meal was officially available in the country as well as in 50 other countries.
Some of the customers waited in line either to dine-in or take out the BTS meal. Due to the volume of incoming and outgoing customers, the McDonald's staff ensured that the customers are practicing social distancing, following health protocols, and tracking each customer via QR code scanning.
Those who order the "BTS Meal" will have a special paper bag with the BTS logo. The meal contains the following: a 10-piece Chicken McNugget, medium World Famous Fries, Medium-size Coke, and dipping sauces of Sweet Chili and Cajun.
It was recently revealed that the upcoming new single of BTS is titled "Permission to Dance." This is not 100% confirmed yet as this speculation is making its rounds in social media after many of the ARMYs did their research while looking through various pre-order platforms.
Pre-orders for the "Butter" single album have started on June 15. The album's release date is also the same as the ARMY fan club's birthday, July 9. As pre-orders started, it's expected that many of BTS's loyal ARMYs will be buying this album as an addition to their ever-growing collection.
BTS fans in the Philippines will have the BTS meal officially available on Friday, June 18.
© 2023 Korea Portal, All rights reserved. Do not reproduce without permission.