Still Strong at 11: INFINITE To Celebrate Anniversary With Special Broadcast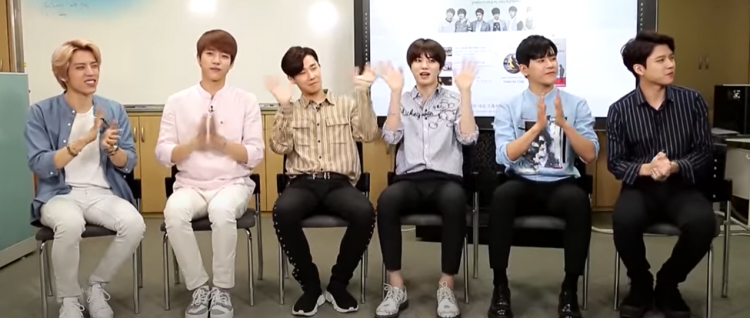 Many K-Pop groups have fallen victim to the infamous 7-year curse. It is common fan knowledge that most contracts between K-Pop groups and agencies expire in their seventh year. Such is due to a 2009 rule from the Fair Trade Commission which stipulates that exclusive contracts between agencies and artists cannot exceed over seven years.
Even famous groups weren't able to get away from the 7-year curse. Groups such as 2NE1, 4Minute, SISTAR, MissA were some of the countless K-Pop stars who disbanded due to contract expiration. Most recently, K-Pop 3rd generation top girl group GFRIEND left their company after failed contract negotiations.
On the other hand, there are also quite a few K-Pop idol groups who have survived the infamous "seven-year curse." Most notably, Apink who has celebrated its 10th anniversary in the industry earlier this year. Another boy group that went on to break the "curse" is Woollim Entertainment's "INFINITE."
INFINITE debuted in 2010 under Woollim Entertainment. The boy group is composed of seven members Sungkyu, Dongwoo, Woohyun, Sungyeol, L, Hoya, and Sungjong. However, "INFINITE" member Hoya decided to depart from the group after their initial contract expired in August 2017.
The Woollim Entertainment group became one of the most successful to come out from the second generation of K-Pop. INFINITE was made known for their hits such as "Man In Love," "Destiny," "Last Romeo," and "Bad."
This year, the K-Pop idol group, INFINITE, is celebrating their 11th debut anniversary. To commemorate their 11th year in the industry, INFINITE members will be holding a live stream on Naver. The special live broadcast will include members Sungjong, Sungyeol, Sunggyu, and Dongwoo who have all finished their mandatory military service.
INFINITE's special anniversary broadcast is scheduled for June 9 at 6:00 PM KST. For the broadcast, INFINITE members Sungyeol, Sungjong, Sunggyu, and Dongwoo are taking their fans, Inspirits, on a trip down memory lane. Together with their fans, INFINITE will be looking back to their 11-year journey and how they become one of the legendary names in the industry. Additionally, the members have also prepared special gifts for their beloved Inspirits in return of their love and support since their debut.
Congratulations to INFINITE for reaching a new milestone.
© 2023 Korea Portal, All rights reserved. Do not reproduce without permission.