Lee Seung Gi's Fanbase Protests Against The Actor's Relationship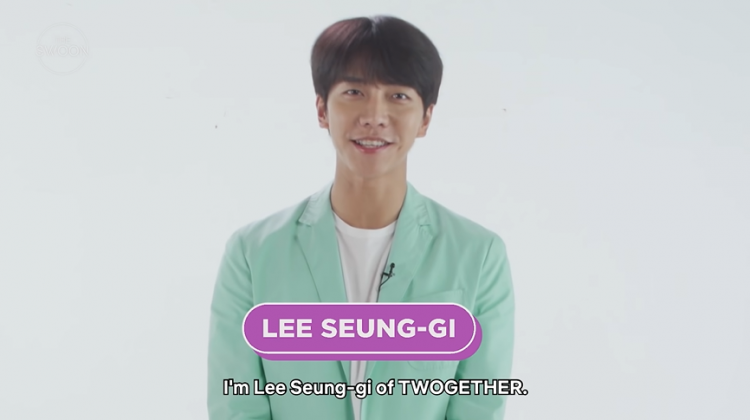 Various reports confirmed that South Korean entertainer Lee Seung Gi is dating actress Lee Da In.
According to reports, Lee Seung Gi and Lee Da In met while playing golf and began dating. Lee Seung Gi's dating reports received mixed reactions from fans. Some expressed their support while others are not in favor of the relationship.
On May 28, Lee Seung Gi's biggest fan club "Lee Seung Gi Gallery" strongly expressed their protest against the actor's relationship with Lee Da In. The fan club sent a protest truck to Lee Seung Gi's Seongbuk-dong home.
Through the protest truck, the fan members of "Lee Seung Gi Gallery" are asking the actor if he is going to abandon his fans who have supported him for 17 years.
"We have protected you for 17 years. Please protect us Irenes (fandom of Lee Seung Gi) now," Lee Seung Gi Gallery wrote.
The fans also would like to let Lee Seung Gi know that because of his dating reports many fans are heartbroken. One reason that fans are so adamant about Lee Seung Gi's relationship is due to Lee Da In's family.
Previously, the parents and family of Lee Da In were allegedly involved in the manipulation of stocks and insider trading. Such controversy has led to victims suffering from huge financial losses, with other even committing suicide.
Fans are claiming that Lee Da In's family history would negatively affect Lee Seung Gi's image and career.
Meanwhile, Lee Seung Gi reportedly left his former agency, Hook Entertainment, after the dating news broke out. The agency announced the actor's departure and stated that Lee Seung Gi is starting his own agency together with his father. However, as of this writing, there are no new developments regarding Lee Seung Gi's new agency.
What do you think about Lee Seung Gi's relationship with Lee Da In? Stay tuned for more updates.
© 2023 Korea Portal, All rights reserved. Do not reproduce without permission.
Tags:
Lee Seung Gi
,
Lee Seung Gi relationship
,
Lee Seung Gi News
,
Lee Seung Gi Updates
,
Hook Entertainment Lee Seung Gi
,
Lee Da In and Lee Seung Gi
,
Lee Seung Gi leaving Hook Entertainment
,
Lee Seung Gi and Lee Da In
,
Lee Seung Gi and Lee Da dating
,
Lee Seung Gi fans
,
Lee Seung Gi Gallery
,
Lee Seung Gi fanclub