Nana Is Starring In New Netflix Series 'Glitch'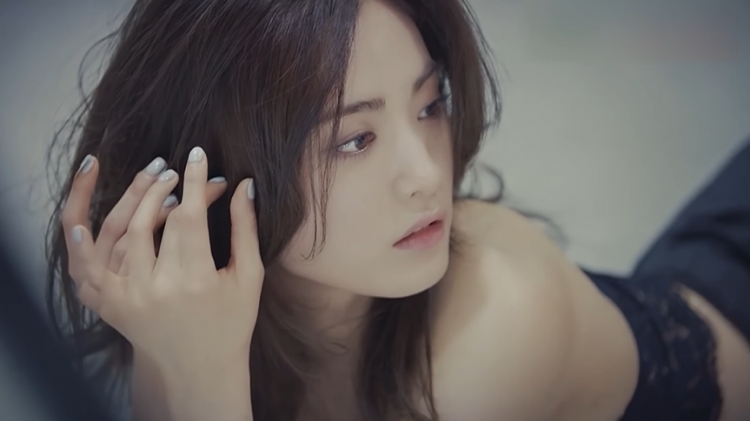 After School member, Nana is cast to star in an upcoming Netflix original series. Read through the article to find out more.
Nana was offered the role of Heo Bora and will be teaming up with "Vincenzo" actress Jeon Yeo Bin for the sci-fi Netflix series glitch. Entitled, "Glitch," the Netflix original series' story will revolve around a UFO community that is linked to the mysterious disappearances of people. The characters of "Glitch" will uncover the truth and hidden secrets, one after the other as they journey through the series.
In particular, Nana's character, Heo Bora, will be helping Jeon Ye Bin's Hong Ji Hyo find her missing boyfriend. Nana's Heo Bora is an unsuccessful Twitch streamer and YouTuber whose content is all about mysteries. Heo Bora is a member of the UFO watcher community and spends every minute of her life inside her room creating content and editing her videos.
The news of Nana's casting was confirmed by her agency, Pledis Entertainment on May 28th. As of this writing, the drama is reported to be in the middle of filming.
Nana whose birth name is Im Jin A is a member of the Pledis Entertainment girl group "After School" and its subunit "Orange Caramel." Aside from her successful career as an idol group member, Nana dabbled into acting and starred in various dramas including "The Good Wife (2016)," "Kill it (2019)," "Justice (2019)," and "Memorials (2020)." She received the "Excellent Actress" awards from the KBS Drama Awards for 2019 and 2020 for her roles in "Justice" and "Memorials," respectively. Aside from starring in dramas, Nana was also part of a few movies including "Fashion King (2014)," "The Swindlers (2017)," and "Confession (2020)."
Recently, Nana starred in the MBC drama "Oh My Ladylord" along with Lee Min Ki and Minhyuk from CNBLUE
Are you excited for Nana and Jeon Ye Jin's upcoming Netflix originals series? Stay tuned for more updates.
© 2023 Korea Portal, All rights reserved. Do not reproduce without permission.