Rosé Once Again Proves Dominance As The BLACKPINK Vocalist Breaks Recent Spotify Record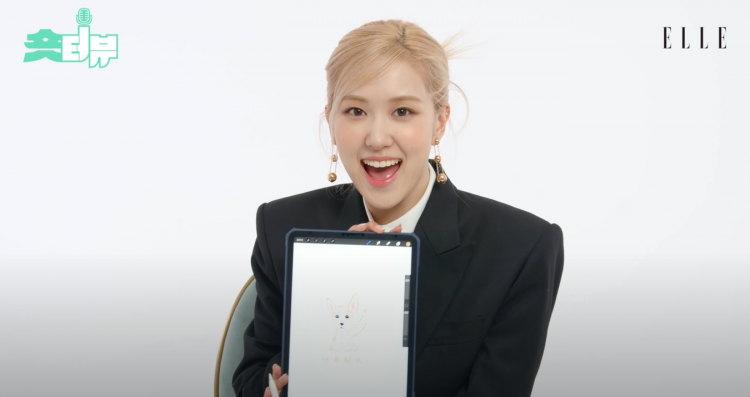 Since her solo debut with her solo album, "R", BLACKPINK's Rosé has been on a non-stop rampage as she has garnered multiple awards, topped a plethora of charts, reached a lot of breakthroughs, and broken a handful of records.
Recently, the BLACKPINK vocalist once again made headlines as BLACKPINK's Rosé leaves her mark on Spotify history, breaking another record on the music streaming app.
A couple of Months ago in March, BLACKPINK's Rosé introduced her solo flair to the world. BLINKs and personal fans went wild as the BLACKPINK vocalist slayed the stage.
As per recent reports, BLACKPINK's main vocalist, Rosé, has just set a new record on Spotify, causing BLINKs and personal fans to celebrate.
On the 23rd of May, YG Entertainment officially released an announcement. The revelation being that BLACKPINK's Rosé's solo debut track, "On The Ground," has gone on to go beyond 100 million streams on Spotify.
BLACKPINK's Rosé's "On The Ground" took around a little over 2 months to attain this milestone. It is now the swiftest track by any South Korean female artist in Spotify history to reach and go beyond 100 million streams.
Additionally, BLACKPINK's Rosé's "On The Ground" is also the fastest debut song from any South Korean soloist ever to attain this feat.
Previously in March, BLACKPINK's Rosé's "On The Ground" also went on to garner the highest 24-hour view count of any MV from a South Korean soloist in the history of YouTube history.
BLACKPINK's Rosé went on to break the record of PSY's 2013 global hit, "Gentleman," after being on the #1 spot for around 8 years.
BLINKs and BLACKPINK's Rosé's personal fans are immensely proud of the soloist's recent achievement. Once again, fans are awaiting BLACKPINK's Rosé's solo comeback as she previously mentioned she'd like to return as a soloist in the future.
Congratulations to BLACKPINK's Rosé for adding another milestone in her successful career!
© 2023 Korea Portal, All rights reserved. Do not reproduce without permission.
Tags:
Spotify
,
Spotify news
,
Spotify updates
,
Spotify records
,
Spotify milestones
,
kwave
,
kwave news
,
kwave updates
,
Kpop
,
kpop news
,
Kpop updates
,
YG
,
YG artists
,
YG Entertainment
,
YG Entertainment news
,
YG Entertainment update
,
YG Entertainment BLACKPINK
,
BLACKPINK
,
Blackpink news
,
Blackpink updates
,
blackpink rose
,
BLACKPINK Rosé news
,
BLACKPINK Rosé updates
,
blackpink rose
,
BLACKPINK Rosé news
,
BLACKPINK Rosé updates
,
BLACKPINK Rosé R
,
BLACKPINK Rosé R
,
BLACKPINK Rosé On The Ground
,
BLACKPINK Rosé On The Ground
,
On the Ground
,
Rose
,
Rose news
,
Rose updates
,
Rose
,
Rose news
,
Rose updates
,
Rosé Solo
,
Rosé Solo
,
ROSE R
,
ROSE R
,
BLACKPINK Rosé Spotify
,
BLACKPINK Rosé Spotify
,
PSY
,
Blinks
,
Blinks