Amazon Plans To Create Over 10,000 Jobs In U.K.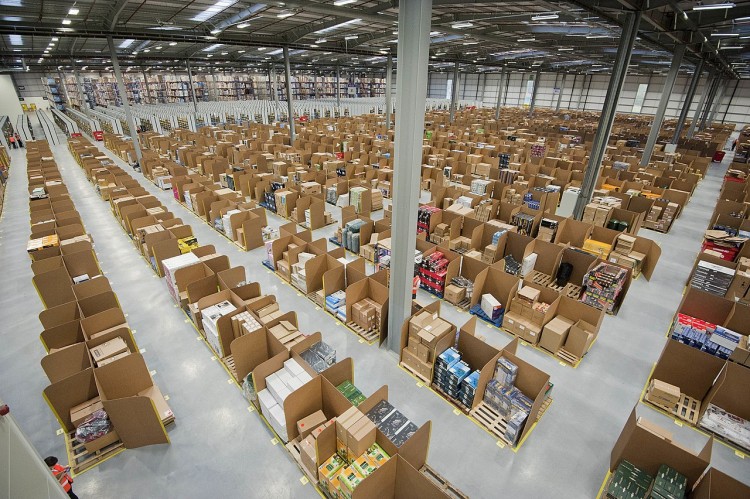 Amazon has revealed plans to employ to hire over 10,000 additional permanent employees in the United Kingdom this year.
In 2021, the internet shopping behemoth will launch new locations in Hinckley, Doncaster, Dartford, Gateshead, and Swindon, as well as recruiting for executive positions and Amazon Web Services, a cloud hosting subsidiary.
The company expects to open a new distribution center in Hinckley, England, which will employ 700 people. It also plans to open a package center in Doncaster, in northern England, as well as distribution centers in Dartford, near London, Gateshead, in northeastern England, and Swindon, in western England, both of which will employ over 1,300 people permanently.
Jobs will be produced in manufacturing, human resources, information technology, and finance, in addition to picking, packing, and shipping customer orders. Fashion, digital media, manufacturing, video production, software development, cloud computing, AI, and machine learning will be among the corporate positions, according to the company.
It has announced a three-year investment of £10 million in skills training, including classes in HGV driving, accountancy, and app development for employees "who see their future outside of Amazon."
Amazon's UK boss John Boumphrey said that they are building decent employment around the UK from a wide variety of positions with outstanding pay and benefits and that the company is proud to serve at the frontlines with the services offered.
Amazon's decision, according to Business Secretary Kwasi Kwarteng, is fantastic news and a massive vote of confidence in the British economy, as it helps deliver on contribution rate around the UK with a whopping 10,000 new permanent jobs.
Income exceeded over three times to $8.1 billion (£5.7 billion) in the first quarter of this year relative to the same time last year, but the company has been chastised for its working procedures and tax relations.
Amazon has responded to claims that it would not pay enough tax in relation to its massive revenue by pointing out that these taxes are levied on earnings, which have been comparatively low due to the amount it invests.
© 2023 Korea Portal, All rights reserved. Do not reproduce without permission.