Benefits of Camel Milk to Diabetics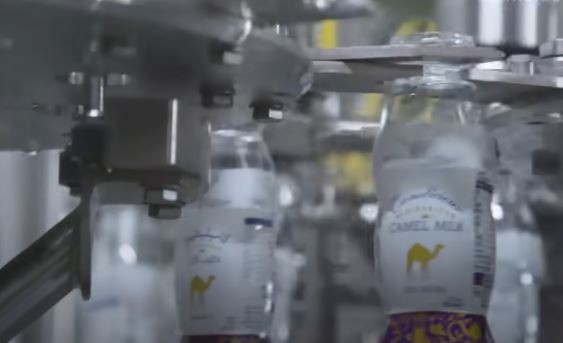 The United Arab Emirates University is committed to supporting the development and scientific research of camel milk. It backed a collaborative research project that analyses the benefits of camel milk to diabetics.
In UAE, camel milk is a much-favored staple and in some parts of the world. It is recognized for its therapeutic properties against diseases such as diabetes and cancer. This milk is also noted to reduce the insulin dose necessary to encourage glycemic control and improves fasting blood glucose. Additionally, camel milk has been studied by many researchers around the world.
Dr. Mohammed Ayoub and Dr. Sajid Maqsood's laboratory conducted the study and was supported by Zayed Center for Health Sciences. The research was called, ''Molecular basis of the antidiabetic properties of camel milk through profiling of its bioactive peptides on DPP-IV and insulin receptor activity.'
The objective of the research is to identify the bioactive antidiabetic agent(s) from camel milk protein fractions. Likewise, it aims to distinguish its mode of action at the molecular level.
Recently, both Dr. Maqsood and Dr. Ayoub published research, which noted that the extracted bioactive peptides from camel milk showed positive effects on the human insulin receptor, as well as glucose transport in cells. For the first time, the study found out the systemization and pharmacological actions of camel whey proteins. It also revealed their acquired peptide fractions on the human insulin receptor, including their routes in glucose homeostasis.
The benefits of camel milk to diabetics are countless. Compared to other kinds of milk, it contains low levels of sugar and cholesterol. It consists of high amounts of vitamins and minerals, including Vitamin A, Vitamin B, Vitamin C, Vitamin D, Vitamin E, Potassium, Copper, Calcium, and Iron.
Studying camel milk's antidiabetic properties might assist in decreasing the complications of diabetes. It may also play a key role in combatting chronic diseases not only in the UAE but also in other parts of the world where diabetes is a huge health concern.
© 2022 Korea Portal, All rights reserved. Do not reproduce without permission.