'Resident Evil Village' Ships Over 3 Million Copies Worldwide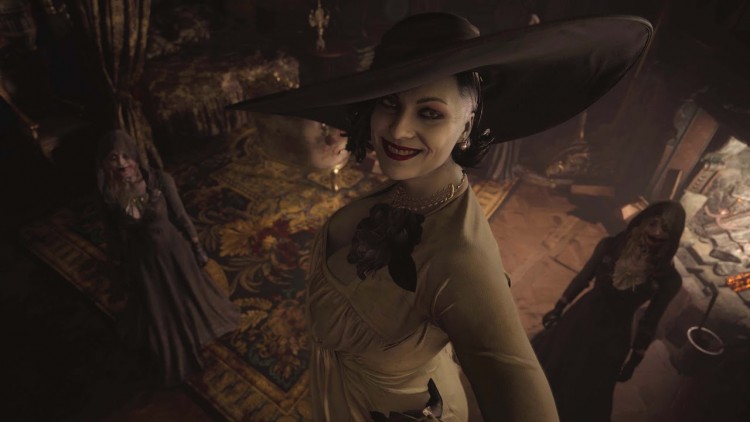 CAPCOM announced early this week the latest game of the "Resident Evil" franchise "Resident Evil Village" has shipped more than 3 million copies worldwide for the following platforms: PlayStation 4, PlayStation 5, Xbox Series X, and S, Xbox One, and PC. Note that the number announced is the number of copies shipped worldwide and not the number of copies sold. Korea Portal has not received any numbers of how many copies were sold as of press time.
Aside from this announcement, they also uploaded a behind-the-scenes video featuring the recording of "Village of Shadows," the game's theme song. The 10th installment of the popular "Resident Evil" video game franchise, "Resident Evil Village," was released May 7.
Just 24 hours after the game's release, it had a 9/10 rating on the gaming library and platform, Steam. Gaming news website IGN gave the game an 8/10. According to Tristan Ogilvie's review, "Resident Evil Village might not break much new ground in its own right, but it successfully grafts Resident Evil 4's best action elements onto the series' more modern form established in Resident Evil 7: Biohazard, making for a genuinely engrossing and increasingly combat-heavy continuation of the Ethan Winters story."
Other netizens commented that the game is just so good. It feels that the game is sure to have a nomination in the major game awarding events like GOTY.
The game took three and a half years of development. It is developed and published by CAPCOM, directed by Morimasa Sato, and produced by Tsuyoshi Kanda, Peter Fabiano, and Masachika Kawata.
The game is a narrative sequel to the 2017 game "Resident Evil 7: Biohazard" and takes place three years later from the previous game. "Resident Evil Village" is still centered on "Resident Evil 7" protagonist Ethan Winters as he was kidnapped and taken to a European village that is located in Transylvania, Romania. In order to save his daughter's life, it is up to Ethan to explore the city and find Rosemary.
© 2023 Korea Portal, All rights reserved. Do not reproduce without permission.