Super Blood Moon Will Illuminate the Sky Later This Month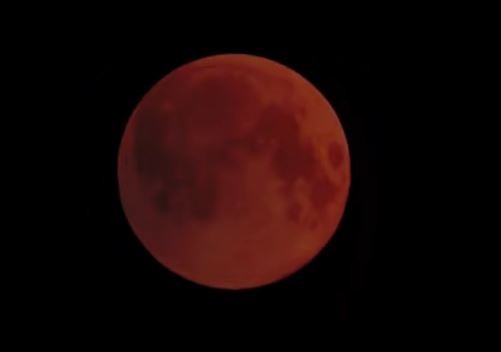 The super blood moon will illuminate the sky this May 26 and will be the first lunar eclipse for this year.
NASA advises that even if the super blood moon is a little closer to our planet, it's just 98 miles closer. Some people will not even recognize that the moon is bigger in the dark sky. Amateur astronomers will have the chance to observe the super blood moon over the Pacific Ocean, Eastern Asia, and parts of the Western US. Unfortunately, it won't be visible to most parts of the East Coast because it will be below the horizon during the full eclipse.
The super blood moon occurs when two lunar phenomena happen at the same time. It appears larger because it's quite nearer to the Earth than normal in its orbital cycle. Due to the lunar eclipse, the super blood moon appears reddish in color. During this time, the full moon progresses into the Earth's dark inner shadow. The Earth's atmosphere obstructs shorter wavelengths of light, such as blue. However, it enables longer wavelengths, such as red, to traverse the atmosphere and make it to the moon.
The outcome is a bigger than normal full moon with a coppery, reddish hue. Others also call the super blood moon the "flower" super moon, which came from the Farmer's Almanac. The name was derived from the flowers that usually bloom during this time of the year.
The super blood moon that will illuminate the sky on May 26 is actually the second but the largest supermoon for 2021. At the same time, it is also the first lunar eclipse of the year. It will be the first moon total eclipse since January 21, 2019.
The first supermoon graced the night sky last month and was called the "Pink Supermoon." It was called such because of the pink phlox flowers that bloom during April.
© 2022 Korea Portal, All rights reserved. Do not reproduce without permission.