Netflix Releases Trailer For Two Part 'Sailor Moon Eternal' Movie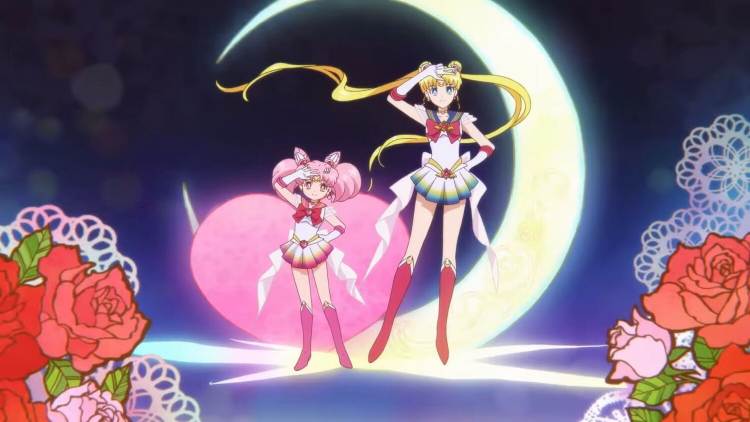 Video streaming platform Netflix uploaded a trailer for the highly-anticipated "Sailor Moon Eternal" movie, which is slated to premiere on the platform on June 3. Aside from the trailer, the official English dub cast for the two-part movie was also revealed.
Stephanie Sheh will be playing the role of Usagi (Sailor Moon), Kate Higgins as Ami (Sailor Mercury), Cristina Vee as Rei (Sailor Mars), Amanda C. Miller as Makoto (Sailor Jupiter), Cherami Leigh as Minako (Sailor Venus), Sandy Fox as Chibiusa (Sailor Chibi Moon), Veronica Taylor as Setsuna (Sailor Pluto), Erica Mendez as Haruka (Sailor Uranus), Lauren Landa as Michiru (Sailor Neptune), Christine Marie Cabanos as Hotaru (Sailor Saturn), Robbie Daymond as Mamoru (Tuxedo Mask), Michelle Ruff as Luna), Johnny Yong Bosch as Artemis, and Debi Derryberry as Diana.
Netflix users living outside of Japan can finally watch the movie at the convenience of their own homes. This marked 25 years since the franchise last had a film screening in Japan.
The two-part anime film takes place during the fourth season of the "Sailor Moon Crystal" anime. The film will also be covering the "Dead Moon" arc based on the original manga. Momoiro Clover Z and the main cast of the series will perform the anime film's theme song "Moon Color Chainon." The former also did the opening theme songs for the "Sailor Moon Crystal" anime.
The first part of the "Sailor Moon Eternal" film was originally scheduled to premiere in Japan on September 11, 2020, but was delayed to a later date, January 8, 2021, due to the COVID-19 pandemic. The second part of the film premiered on February 11, 2021.
"Sailor Moon" or "Pretty Guardian Sailor Moon" is based on the manga series of the same name created by Naoko Takeuchi. The story centers on an ordinary girl named Usagi Tsukino who suddenly met a talking black cat named Luna. Her life changed forever after Luna told her she is the guardian of the Moon, Sailor Moon, and the reincarnation of Princess Serenity. Together with the other Sailor Guardians, each representing the planets of the solar system, they fight the forces of evil and keep the planet earth at Peace.
© 2022 Korea Portal, All rights reserved. Do not reproduce without permission.