UPDATE! Mina Reveals That She Was Punched By AOA's Jimin & More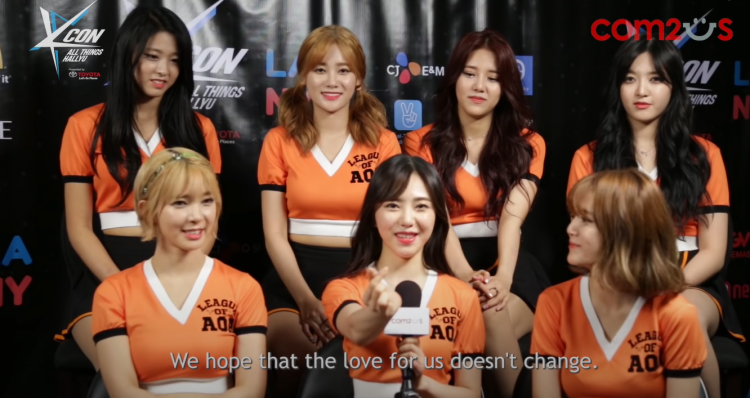 Previously in July of 2020, former AOA member Mina shared that she suffered ten years of bullying from Jimin. AOA's Jimin admitted to the claims and then left AOA and the entertainment industry.
Not long ago, Mina posted updates on what she went through on her Instagram page. Among the recent revelations was that she was punched in the chest by Jimin as a trainee, and the other members of AOA did not do anything.
"When Jimin was a trainee, she ordered me to do errands such as getting her water and would repeatedly hit me on the chest with her fist and curse at me," Mina Continued to share.
Moreover, Mina continued to share that Jimin invited her acquaintances to the dorms and gave everyone a hard time. AOA's Mina then continued, "I suffered unexplained seizures because of Jimin and was taken to the hospital. I would faint without reason and I was diagnosed with cervical cancer dysplasia. Jimin's fans keep driving me to be the perpetrator."
Mina then went on to explain that none of the other AOA members would help protect her, even though the other members would talk badly about Jimin.
"Chanmi wanted to continue group activities without Jimin and wanted to add me. Seolhyun also stated that Jimin is like an old geezer. Yuna also had a difficult time because of Jimin. Hyejung also said, 'Mina didn't do anything wrong but why does she need to quit her dream?'," Mina explained.
Mina then expounded, "The members also talked about the reasons why Jimin hates me but now they are contacting me telling me that the group was negatively affected by me. I did talk bad about Jimin but I never took part in the bullying. I was hurt by everyone too."
Now Mina just wants to meet with Jimin with just the two of them. Hopefully, everything will be resolved if the two meet.
Bullying in the K-pop industry will never be tolerated, and hopefully, as time progresses, so will the cases of violence, mental, physical, emotional, and verbal.
© 2023 Korea Portal, All rights reserved. Do not reproduce without permission.
Tags:
kwave
,
kwave news
,
kwave updates
,
Kpop
,
kpop news
,
Kpop updates
,
Kpop bullying
,
kpop bullying scandals
,
kpop issues
,
kpop scandals
,
FNC
,
FNC Entertainment
,
FNC Entertainment artists
,
FNC Entertainment news
,
FNC Entertainment updates
,
FNC Entertainment AOA
,
AOA
,
AOA news
,
AOA updates
,
AOA Mina
,
AOA Jimin
,
Mina
,
Jimin
,
AOA bullying scandal
,
AOA issues
,
AOA bullying issues
,
AOA Mina bullied
,
AOA Jimin bullied Mina
,
Jimin bullying
,
AOA Jimin bullying