SM Entertainment Group aespa Comeback Teaser Released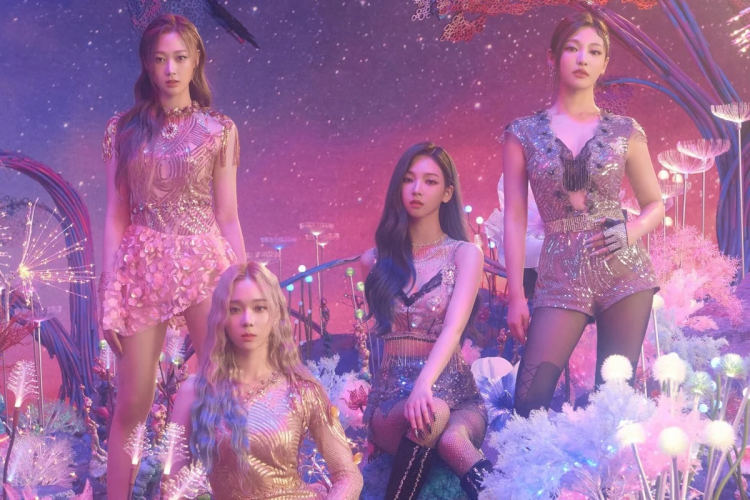 Ilgan Sports reported on May 4, 2021, that aespa is in the final stages of preparation for a comeback, with a variety of contents being produced.
A representative from SM Entertainment has responded that it is true that the global rookie group is having a comeback in May 2021. The official date will be announced sometime soon. A teaser has already been released with the title "NEXT LEVEL." At this point, the company did not explicitly mention whether aespa will be releasing another single or a mini album.
Aespa is a girl group from SM Entertainment formed in November 2020. Being the first girl group to debut in the company since Red Velvet in 2014, there was a lot of excitement and hype for aespa.
The highlight of their group is to have a focus on physical and artificial intelligent avatars as members. The 'ae' in aespa derives from 'Avatar x Experience.' SM Entertainment founder Lee Soo-man stated that the purpose of the avatars is to provide a larger platform for the interaction of fans and artists, even without the physical participation of the members.
Their first single was called "Black Mamba." Since then, the official music video posted on YouTube has been viewed over 100 million times. The group had also made headlines when "Black Mamba" entered the Billboard Global 100 only three days after its release, the fastest for a debut song at that time.
The group consists of Karina (Yoo Ji-min), Winter (Kim Min Jeong), Giselle (Uchinaga Aeri), and Ning Ning (Ning Yizhuo). The group fandom is called "MY."
To see the first teaser revealed on Twitter on May 6 at 0 AM KST, check out this tweet.
While waiting, you can relive their hit debut song Black Mamba on YouTube, which has been viewed over 140 million times as of this writing.
© 2022 Korea Portal, All rights reserved. Do not reproduce without permission.