Cha Eun Woo's Debut Movie With Lee Jong Suk And Kim Rae Won Starts Filming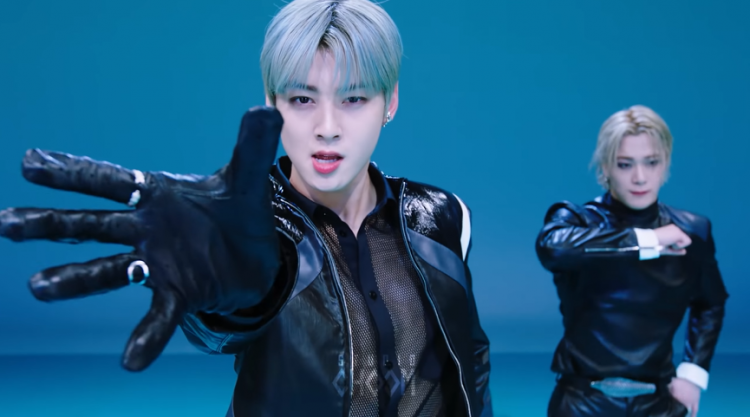 After the success of "True Beauty," Cha Eun Woo is confirmed to be making his big-screen debut! As if Cha Eun Woo's highly-anticipated movie debut is enough, fans are ecstatic after knowing that he will be starring with no other than "W" and "While You Were Sleeping' star Lee Jong Suk himself. To top it all off, they'll be joined by "Doctors" star Kim Rae Won. That's three for three, visual overload!
According to reports, Cha Eun Woo's debut movie, "Decibels," is an action-thriller that follows the story of Navy commanders that are doing their best to save their beloved city from a terrorist attack. The ASTRO member will be playing the role of a young Navy who is working on detecting the sound bomb that could wreak havoc to the city. On the other hand, Lee Jong Suk will take on the role of a Navy captain in a submarine, while Kim Rae Won will be the commander of the whole Navy fleet.
Because the characters are Navy officers, fans can't wait to see Cha Eun Woo, Lee Jung Sok, and Kim Rae Won in their respective Navy uniforms.
Cha Eun Wo's upcoming debut film, "Decibel," will be directed by Hwang In Ho. The brilliant director is behind the 2011 romantic comedy movie entitled "Spellbound" as well as the hit crime thriller film "Monster" in 2014.
Aside from the three heartthrobs, the "Decibel" casts also includes Jung Sang Hoon as a reporter, Jo Dal Hwan as a Navy senior officer, Lee Sang Hee as Explosive Ordinance Disposal (EOD) senior officer, and Park Byung Eun as Defence Security Support Command team member.
Various reports have revealed that Cha Eun Woo, Lee Jong Suk, Kim Rae Won, and other cast members of "Decibel" have started filming the movie last April 20. Meanwhile, the release date for the movie "Decibel" is yet to be announced.
© 2023 Korea Portal, All rights reserved. Do not reproduce without permission.
Tags:
cha eun woo
,
Cha Eun Woo movie
,
Cha Eun Woo debut movie
,
Cha Eun Woo debut film
,
Cha Eun Woo film
,
Cha Eun Woo Decibel
,
Cha Eun Woo movie with Lee Jong Suk
,
Lee Jong Suk
,
Lee Jong Suk movie
,
Lee Jong Suk Decibel
,
Kim Rae-won
,
Decibel Korean Movie
,
Decibel Movie
,
Decibel movie showing
,
Devcibel movie release
,
release date
,
Cha Eun Woo news
,
Cha Eun Woo updates
,
K-pop
,
K-movie