Voting Manipulation? Mnet Clarifies Discrepancies In 'Kingdom' First Round Scores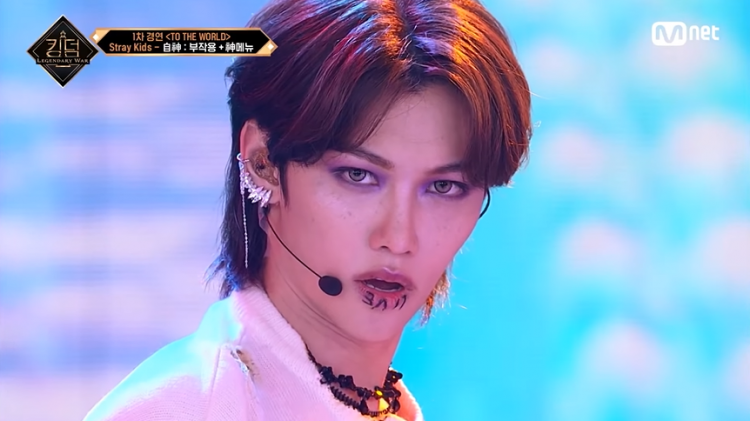 Mnet debuted the first episode of "Kingdom: Legendary War" on the 1st of April, and it included some of the hottest K-Pop boy groups of today, such as BTOB, iKon, ATEEZ, Stray Kids, The Boyz, and SF9.
The epic program began with the 100-second introduction performance task where JYP Entertantainment's Stray Kids took home first place with 690,971 global votes. Following Stray Kids at second and third places were The Boyz and BTOB, respectively. Meanwhile, SF9, ATEEZ, and iKon placed fourth, fifth, and sixth, respectively.
"Kingdom: Legendary War" Round 1
Next, for round 1, the six boy groups were tasked to perform their "representative hit songs," however, the catch is that it needs to be rearranged and performed differently from the original stage. The first round of "Kingdom: Legendary War" was entitled "To the World" and was broadcasted on April 8th and 15th.
Fans were able to witness jaw-dropping performances that gave a different taste to all of the six groups' representative tracks. iKon performed their mega-hit "Love Scenario" as well as "Killing Me" while BTOB performed the theatre version of their hit "Missing You." On the other hand, Stray Kids prepared a unique mashup of their hits "God's Menu" and "Side Effects." Wowing fans even more was ATEEZ's showcase of "Symphony No.9 (From the Wonderland) and SF9's fiery performance of "Jealous." The Boyz also went to great lengths for their epic "No Air (A Song Of Ice and Fire)" performance.
For each round, Stray Kids, iKon, BTOB, ATEEZ, SF9, and The Boyz will be ranked based on Self-evaluation points (25%), Experts' voting (25%), Global Voting (40%), and Performance video view count (10%).
Voting Discrepancies On Scores?
After the April 15th broadcast, Mnet released the scores of the six K-Pop boy groups for the Expert's vote and Self-evaluation points. However, "Kingdom: Legendary War" viewers are quick to point out that ATEEZ's scores don't add up.
Because of this, Mnet clarified that the discrepancy was due to the rounding up or down of the scores to the third decimals.
"Of the 20,000 total points for the first round, 10,000 of them were divided up among the groups based on the percentage of votes they each received," Mnet explained.
© 2023 Korea Portal, All rights reserved. Do not reproduce without permission.
Tags:
stray kids
,
Kingdom: Legendary War
,
Mnet Kingdom
,
Mnet Kingdom Legendary War
,
Mnet Kingdom controversy
,
Mnet Kingdom unfair treatment
,
Mnet Kingdom budget allocation
,
mnet kingdom budget controversy
,
Mnet Kingdom groups
,
Mnet Kingdom performances
,
Mnet Kingdom how to vote
,
SF9
,
The Boyz
,
ATEEZ
,
BtoB
,
iKon
,
Mnet Kingdom rankings
,
Mnet Kingdom round 1
,
K-pop