Mexico To Start Clinical Trials Of Own COVID-19 Vaccine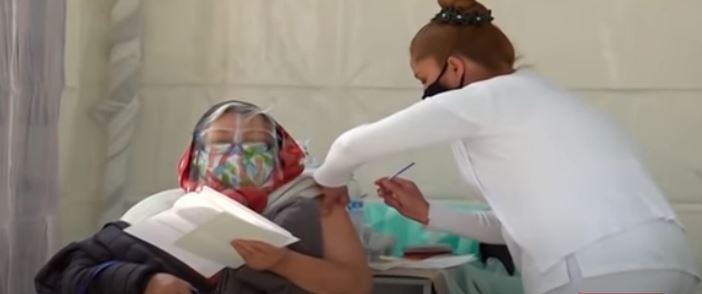 Mexico is taking matters into its own hands. The North American country is now looking for volunteers for the initial clinical trials of its own COVID-19 vaccine, which is in the development stage.
They call the shot, "Patria" which means "homeland" or "native country." By December, the jab will be introduced to regulators for approval if the tests prove successful, according to the National Council of Science and Technology Head, Maria Elena Alvarez-Buylla.
Patria is being established with technology from New York's Icahn School of Medicine at Mount Sinai. It is developed along with a HexaPro protein at the University of Texas in Austin. The current technology used from its veterinary influenza vaccine is proven safe for humans for an effective COVID-19 shot.
The Avimex version will be the only one to be verified using an active virus. Moreover, it will be tested solely as an intranasal spray and injection. If the first and second trial results prove successful, the company plans to have an industrial-scale production at two new factories.
Up to a hundred healthy adults will be enlisted in Mexico for the vaccine testing developed by the veterinary pharmaceutical company, Avimex. The cost of the Avimex vaccine is 800% lower compared to foreign vaccines.
Mexican President Andres Manuel Lopez Obrador said, "Those who make vaccines decide whether to allow them to leave their territories or not. There are countries that have not allowed vaccines to leave and this vaccine is for Mexico and other countries."
The government has allotted 150 million pesos ($7.4 million) for the vaccine's development. Mexico's official death count of almost 210,000 is considered the third-largest in the world. The excess death data shows that the real figures are not as favorable.
So far, Mexico has obtained 16.9 million vaccine doses from different foreign manufacturers for its population of 126 million. These companies include AstraZeneca, CanSino, Pfizer-BioNTech, Sinovac, and Sputnik V.
© 2021 Korea Portal, All rights reserved. Do not reproduce without permission.