GOT7 Jackson Draws Backlash From Korean Fans Because Of Past Video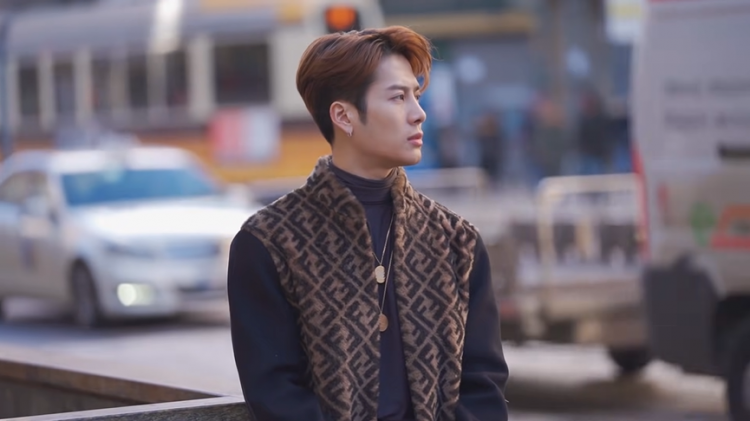 South Korean fans are slamming GOT7 member, Jackson, after a past video of his interaction with a fan resurfaces. Read through the article to find out.
Recently, along with other celebrities, Jackson Wang of GOT7 has cut ties with Adidas after the brand has publicly expressed their stand against the alleged forced labor in harvesting of cotton in Xinjiang, China.
In an official announcement through GOT7 Jackson's self-established label, TEAM WANG, the idol explained that the national interest of China is their top priority and that they will not stand with any slander against the country.
GOT7 Jackson's stand on the Xinjiang cotton issue has received mixed reactions from fans but not long after his controversial statement, a past video has resurfaced that some fans and netizens find problematic.
The video in question was a 12-second clip uploaded to the YouTube Channel "h h" and has 255,181 views as of this writing. In the said video that was uploaded in August 2019, a fan greeted Jackson saying "Annyeong" which is "Hello in Korean." However, the GOT7 responded with "I am Chinese. Okay?"
Currently, the video in question has 823 likes, 497 dislikes and over 1,132 comments. Most comments were made just recently and are calling out the idol for his reply towards the fan. Some netizens are slamming the idol for his reply when he could just respond "hello" as fan service. There are also netizens questioning the idol for actively promoting in Korea when he said he was "Chinese."
Meanwhile, some fans are defending the idol and one netizen under the username Tanushree Singh explained, "I feel he said this as he was on his solo promotion in a Milan photoshoot and some people mistake him being Korean while promoting as a solo artist. Hence he said that he is Chinese to differentiate his solo activities, but he could've just politely replied in Korean(?). I feel he was joking like he usually does."
What do you think of this issue? Let us know.
© 2022 Korea Portal, All rights reserved. Do not reproduce without permission.
Tags:
Jackson Wang
,
got7 jackson
,
GOT7 Jackson Wang
,
GOT7 Jackson solo
,
GOT7 Jackson sick
,
GOT7 Jackson company
,
GOT7 jacksonCEO
,
GOT7 Jackson solo career
,
GOT7 Jackson issue
,
GOT7 Jackson China
,
GOT7 Jackson Xinjiang cotton
,
GOT7 Jackson I am Chinese
,
GOT7 Jackson Chinese
,
GOT7 Jackson Hongkong
,
GOT7 Jackson I am chinese video
,
GOT7 Jackson controversy
,
GOT7 Jackson Milan
,
GOT7 Jackson team wang
,
GOT7 Jackson solo promotions
,
GOT7 Jackson news
,
GOT7 Jackson updates
,
K-pop
,
kpop news
,
Kpop updates
,
K-Pop Updates
,
GOT7
,
Jackson Backlash
,
Jackson Wang Backlash
,
Jackson Wang Adidas
,
Jackson Wang Weibo
,
GOT7 Jackson Backlash
,
Jackson Chinese Backlash