'Party Cell' Leaders Of North Korea Visit Mausoleum of Late Leaders Before Conference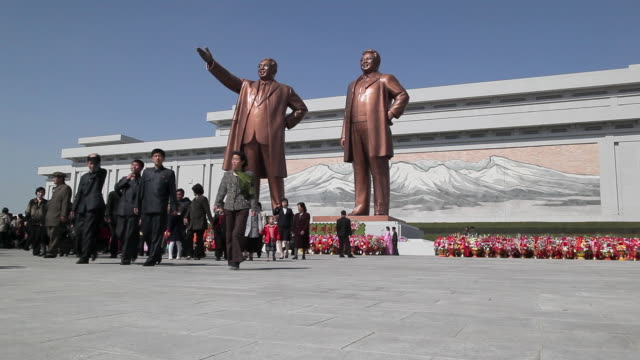 The participants of the 6th Conference of Cell Secretaries of the Workers' Part of Korea (WPK) were reported to have visited the mausoleum and paid tribute to North Korea's late leaders in Pyongyang, the state media reported on Monday. This happened just ahead of its scheduled conference, the first before partaking in the congress in over three years.
The said conference of secretaries of "party cells" is scheduled to take place in early April to talk about the affairs of prioritizing the position and the role of the cells. The party cells are its most elementary units that consist of 5 to 30 members. The state media did not mention when this mausoleum visit happened, but it is assumed that this was taken place over the weekend.
The mausoleum is considered of great importance to North Korea as this is where the bodies of the late leaders Kim Il-sung and Kim Jong-il lie.
This upcoming part cell conference will be the third of its kind since the passing of Kim Jong-il in late 2011 due to a heart attack, and leadership was taken over by Kim Jong-un. This first conference happened in December 2017. The current leader Kim has attended the previous two conferences.
Kim Jong-un admitted that he failed to achieve his previous economic development plan, and a new development scheme will be disclosed as the conference aims to increase support for North Korea's goals and policy directions put forth during the 8th party congress that happened in January.
Tensions are high as Pyongyang recently fired two short-range ballistic missiles. This is the first test since United States President Joe Biden took to office. Since February, the Biden administration has reached out to North Korea regarding its overtures but has not received a response.
Kim Yo Jong, the sister of current North Korean leader Kim Jong Un and senior officer of inter-Korean affairs, has said previously that President Biden and his administration must not step into the toes of the country's activities and its issues "if it wants to sleep in peace for the next four years."
© 2023 Korea Portal, All rights reserved. Do not reproduce without permission.