BLINKs Send 'Protest Trucks' To YG Headquarters To Demand Better Handling Of BLACKPINK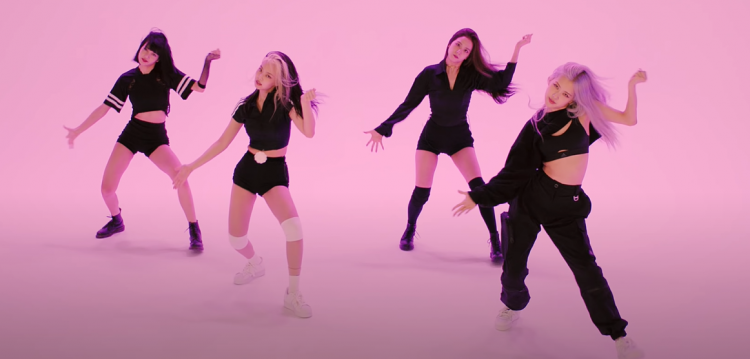 In March of 2021, fans of the internationally acclaimed female K-pop girl groups, BLACKPINK, were able to send six protest trucks to the main building of BLACKPINK's company, YG Entertainment. The trucks were suited with LEDs showing their protests and complaints with regards to the way YGE is treating BLACKPINK's Jisoo.
Among the messages on the protest trucks were "Treat Jisoo fairly." This was written in a giant yellow and red text. Another message was pointing towards YG to treat Jisoo equally, etching out that YG should look out for Jisoo's rights and interests. Moreover, YG was also urged to give more importance to Jisoo's promotions, endorsements, and marketing in China.
The six protest trucks were from Chinese fans that called themselves "China Jisoo Bar." The Chinese group was thought to be upset as their bias in the girl k-pop group Blackpink did not get as much attention as the other members.
Not only do they think that Jisoo has the fewest lines in songs, but her visuals are also not as highlighted compared to the other three members.
YG Entertainment has not yet released any statements with regards to these happenings, but a person who previously handled an agency himself gave his thoughts on the matter.
Kwon Joon-won, a professor of the subject "entertainment management" at Dong-ah Institute of Media and Arts (DIMA) of South Korea, shared that entertainment agencies can not afford to ignore the voices of demanding fans even though their requests and criticisms have increasingly become more aggressive and burdensome with time.
Joon-won, who was previously the head of an agency himself, went on to say that the fans know all too well that they are the major source of profits for K-pop groups.
He continued by saying that if fans of previous groups were able to protest, fans now have the ability to make their displeasure known in a more systematic and calculated way.
As this goes on, it seems as though YG Entertainment has to respond to the fans' requests before more protests will happen.
© 2023 Korea Portal, All rights reserved. Do not reproduce without permission.
Tags:
kwave
,
kwave news
,
kwave updates
,
Kpop
,
kpop news
,
Kpop updates
,
YG
,
YG artists
,
YG Entertainment
,
YG Entertainment news
,
YG Entertainment update
,
YG Entertainment updates
,
YG Entertainment BLACKPINK
,
BLACKPINK
,
Blackpink news
,
Blackpink updates
,
blackpink jisoo
,
Jisoo
,
Jisoo news
,
Jisoo updates
,
Treat Jisoo fairly
,
China Jisoo Bar
,
Blinks