Amidst Controversy And Issues, Netizens Demand Cancelation of Variety Show "My Ugly Duckling"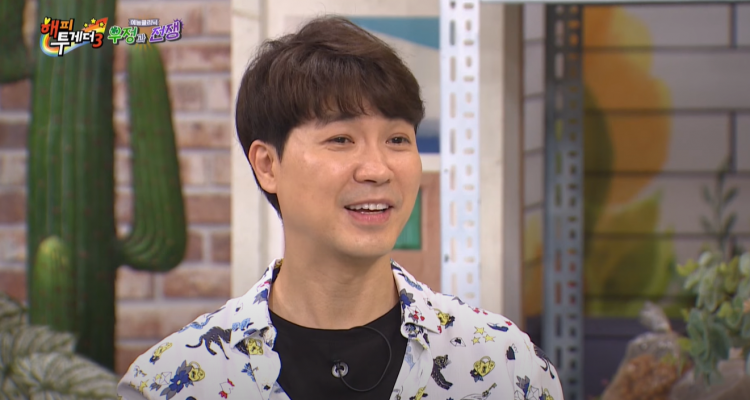 Park Soo-hong, the South Korean comedian, revealed that rumors with regards to his brother were real.
It was reported that Park Soo-hong's older sibling, alongside his sibling's wife, stole his savings. This amounted to around 30 years of Soo-hong's savings. The amount totaled around 10 billion won which is about $8.86 million dollars.
Confirming this, fans flocked to support Soo-hong as he is a beloved comedian. Netizens also condemn the members of Park Soo-hong's family, including the mother of the comedian.
The SBS variety show "My Ugly Duckling" has projected Park Soo-hong and his mother to be part of the cast. "My Ugly Duckling" is famous for its cast who are, slighty, of age and are single men.
This show is all about celebrities' mothers who will be part of a panel as the panel views and gives comments on the lives of their celebrity children.
Not long ago, an opinion was posted on an online forum. The post explained why the cancelation of SBS's "My Ugly Duckling" must happen.
Since airing in 2016, the comedian Park Soo-hong and his mom have only been the constant cast members of the show.
The main reason why supporters of Park Soo-hong have been condemning the comedian's mother is that it is assumed that she was aware of the crime since the beginning, and she did not do anything.
To give their opinion on the matter, SBS has released a statement addressing that there has been no decision made in regards to Park Soo Hong's mother's removal from the show. This means that nothing has been set in stone with regard to the future of the show.
To further add to their statement, the handlers of the show, SBS, also decided to postpone the airing of the recent episode of "My Ugly Duckling." They will take the time to investigate the situation further.
© 2023 Korea Portal, All rights reserved. Do not reproduce without permission.