Dark, Jazzy: Baekhyun's RnB Music, 'Bambi' Is The World-Class Act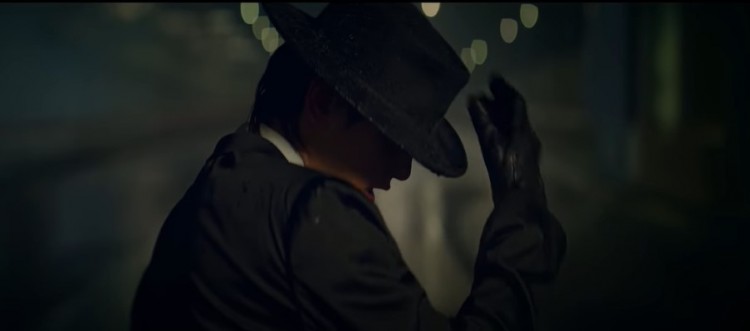 Baekhyun's music video for "Bambi" unveils. This is giving K-Pop fans and stans with a treat to what the singer can do when it comes to offering rhythm and blues.
Clearly, EXO Baekhyun's "Bambi" surrenders to the beats of RnB, with jazzy tunes and a whole lot more.
Mostly set in a dark atmosphere, Baekhyun is seemingly taking the vibes of American singers like Justin Timberlake or Ne-Yo. The K-Pop singer is seen wearing a hat in parts of the music video.
EXO Baekhyun also catches a train in the dark under a moonless night.
"Bambi" is the title track of Baekhyun's third mini-album of the same name. According to allkpop, it is a dramatic pop, RnB track that tells about a person who, like a fairy tale, you would want to live in.
The music video for "Bambi" is gaining several praises worldwide.
Netizen Alleah Eunice Tuliao posted on YouTube, "You are our only Baekhyun, Baekhyun, Baekhyun! No one does this better than [the] original. King indeed."
"Tonal quality + vocal intricacies + range + charisma. Vocal king! Period," said Nephi Acaling." "P.S. I live for that beautifully-belted D5 note."
From the day of release of this SM Entertainment artist's music video yesterday, it has already garnered the number one spot and sold hundreds of thousands of copies. It is also placing at the top one on the Gaon Music Chart.
These figures surpassed the first week sales on Hanteo for his previous album titled "Delight," released last year, plus the sales for "City Lights" in 2019.
Prior to its launch, "Bambi" has also gained hundreds of thousands of pre-orders on March 29, higher than the pre-orders for Baekhyun's previous albums.
What are your thoughts about this amazing and world-class music video performance? Share your thoughts at Korea Portal. Watch the newly-released music video here.
© 2023 Korea Portal, All rights reserved. Do not reproduce without permission.