Why K-Drama 'Reply 1988' Was Praised Amidst Issues Surrounding 'Snowdrop'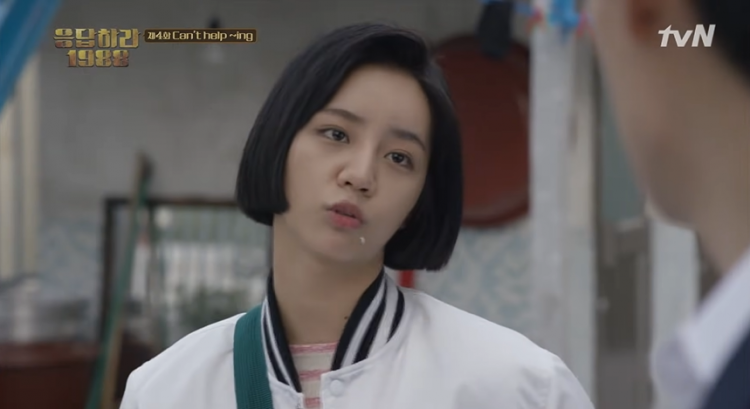 Recently, along with other dramas, the upcoming JTBC drama "Snowdrop" is facing criticism for its alleged plotline, which touches the historical Democratic Movement that was pivotal to South Korea's fight against the authoritarian regime.
Despite the sensitive issue surrounding dramas and historical distortion, tvN's 2015 drama "Reply 1988" came into the spotlight for its "successful portrayal of the students' protests' during the movement which happened during 1980s Korea.
In particular, a Twitter thread went viral for explaining how well "Reply 1988" portrayed the sensitive historical events in a "light-hearted way that suited the drama without disrespecting the suffering that went into the protests."
"I think that a piece of work that is praise-worthy for the way it light-heartedly portrays the student protests as a black comedy would be the fifth episode of Reply 1988. In the first portion, Sung Dong Il saves a student that was running away during the protests and gives him money to buy food while sending him on his way, while he scolded his own daughter after smelling the tear gas on her," Twitter user @GodWWW_ wrote in a tweet.
Furthermore, the author of the viral tweet went on to explain a very meaningful scene in the drama, "Sung Dong Il is written as a character that was from Jeolla-do Province, and it is plausible as an inference that he would have already lost family members to the 5.18 movement. Hence, the scenes where he scolds his daughter animatedly saying she would screw up her life and that her family would all die if she continues, despite knowing she was right for participating in the democratic movements is even more meaningful."
"Reply 1988" is a drama set in 1980s Korea and revolves around the story of 5 friends Duk-Sun (Hyeri), Jung-Hwan (Ryoo Joon-Yeol), Sun-Woo (Ko Gyung-Pyo) and Dong-Ryong (Lee Dong-Hwi), and Taek (Park Bo-Gum).
© 2023 Korea Portal, All rights reserved. Do not reproduce without permission.