WM Entertainment Exposes TANK's Disturbing Messages To Seunghee In Recent Statement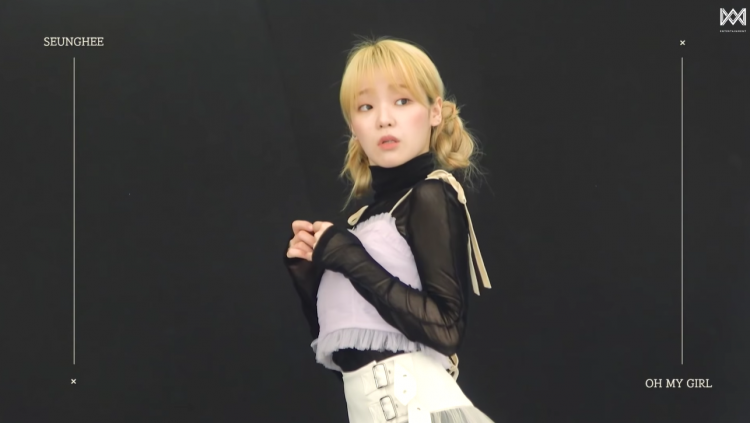 *Trigger warning: The following article includes descriptions of self-harm.
In a recent YouTube video, composer TANK once again threatened Oh my Girl Seunghee and denied the allegations of obsessive behavior thrown against him. Furthermore, the Korean singer and composer also called Seunghee a liar and even told the idol to leave her group.
Because of this, Oh My Girl Seunghee's agency, WM Entertainment, once again stepped forward and released another statement with regards to their ongoing legal battle against TANK.
WM Entertainment firmly stated that its stand on Seunghee being a victim of harassment remains unchanged. The agency also revealed that the damage against the idol has been getting more severe after TANK continue to spread false and exaggerated rumors as well as Oh My Girl members' personal information.
Furthermore, the agency clarified that they have never offered TANK any appeasement and claimed that they are firmly taking legal action against the singer-composer.
The agency also revealed some of the disturbing messages that TANK sent Seunghee in the past. These include messages like, "When I die, reveal the KakaoTalk messages I sent you to defend yourself. The world's judgment will be divided into those who criticize me as someone who ended his own life pitifully after loving one woman" as well as "The media will remember forever that if I die, it's because you killed me."
In addition, WM Entertainment stated that they will not engage in direct communication towards TANK and will continue to pursue legal actions against fictional-claims and malicious rumors to protect their artist.
"We would like to apologize to the concerned fans who are worried about our artists. Since this issue concerned someone's precious life, we decided to be cautious in our response, so we ask for your understanding regarding the lateness of this statement. Thank you," WM Entertainment stated.
© 2023 Korea Portal, All rights reserved. Do not reproduce without permission.