Request To Stop The Airing Of 'Joseon Exorcist' Reaches South Korea's Blue House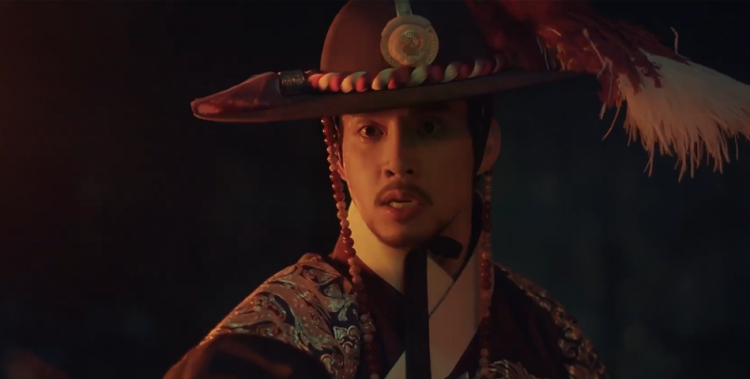 On March 24, the Jeonju Lee Royal Family Association issued a statement calling SBS to cancel the airing of the controversial k-drama series, "Joseon Exorcist" due to distortion of history and alleged "favoritism toward China's Northeast History Project."
The Lee clan of Joseon claims, "SBS's 'Joseon Exorcist' took the names of historical figures King Taejong, Grand Prince Yangyeong, Prince Choongneyong (later King Sejong) and incorporated them into a falsely distorted narrative. As a result, the majority of the nation has raised concerns over the false historical portrayal and negative view that this drama will cast on the royal family of Joseon, and in agreement, we have decided to demand a solution to this issue from the broadcasting station and the production staff involved immediately."
Linked to the official statement is a formal petition addressed to the Blue House. Such a petition has been created to request the removal of "Joseon Exorcist '' from SBS's broadcasting schedule.
The Blue House petition states, "We are asking the Blue House to prevent future occurrences of the serious distortion of our history."
Proponents of the petition are concerned about the use of real historical figures when the drama is categorized as fiction. "If foreign viewers watch this drama, they will think that the depiction of the Joseon era characters in the drama are real" the Blue House petition stated.
Furthermore, petitioners are asking the actors who chose to be involved with such a controversial drama to reflect on their decision.
In just one day, the petition that aims to stop the airing of the drama "Joseon Exorcist" gained over 127,000 signatures. As of this writing, SBS has yet to give an official statement regarding its future plans for the drama. Meanwhile, advertisers and sponsors have already pulled out from the drama due to the controversy.
Netizens also slammed other historical dramas such as the recently concluded "Mr. Queen" and even criticized the lead actress Shin Hye Sun for being chosen as a model for a mask brand.
© 2023 Korea Portal, All rights reserved. Do not reproduce without permission.