Why Netizens Don't Want 'Mr. Queen' Actress Shin Hye Sun As Model For A Mask Brand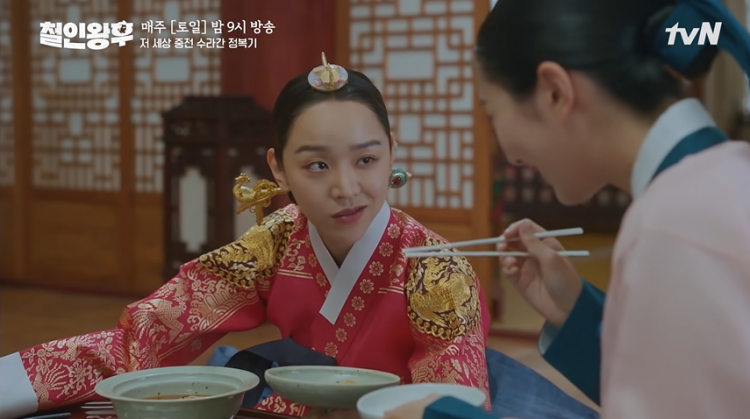 Recently, a mask company announced that they have chosen "Mr. Queen'' actress Shin Hye Sun as their official model. However, they received backlash from Korean netizens. Read through the article to find out why.
Because of the pandemic, the wearing of face masks has become a daily and compulsory routine for everyone around the world. The product has become a necessity, and demand is high. In Korea, the health care company We Must M announced their newest brand ambassador - "Mr. Queen" actress Shin Hye Sun. According to We Must M Ceo, they chose the actress because of their kind and bright image that suit their brand well.
After the announcement, South Korean netizens expressed their opposition towards the We Must M's choice. Such dissatisfaction towards the model choice stems from the actress's participation in the hit drama "Mr. Queen."
Korean netizens claim that the drama "Mr. Queen" was problematic and was said to be adapted from an author who has made negative comments about South Korea. Some netizens accuse the drama of distorting history with its portrayal of Queen Shin Jeong.
Aside from negative response from the drama's alleged improper portrayal of historical facts and figures, netizens directly slammed "Mr. Queen" lead actress, Shin Hye Sun, for her statements, prior to the release of the controversial drama. Netizens questioned Shin Hye Sun's intentions after the actress expressed that she would have regretted saying no to the drama after reading the controversial script.
Since the announcement, netizens have been flooding We Must M's home page with protests against their decision of choosing "Mr. Queen" actress Shin Hye Sun as their newest brand ambassador.
"Mr. Queen" released its final episode on February 14, ending on the highest note possible with a nationwide rating of 17.24% in South Korea and 18.554% in the metropolitan area. The drama stars actress Shin Hye Sun and actor Kim Jong Hyun. Korean culture critic Kim Heon Sik describes the drama, saying, "'Mr. Queen' features a unique combination of a common body-swap story and historical settings. Its comical and humorous tones and strong narrative have kept people tuning in to the series."
© 2023 Korea Portal, All rights reserved. Do not reproduce without permission.