South Korea's Locally Developed Rocket Set For October Launch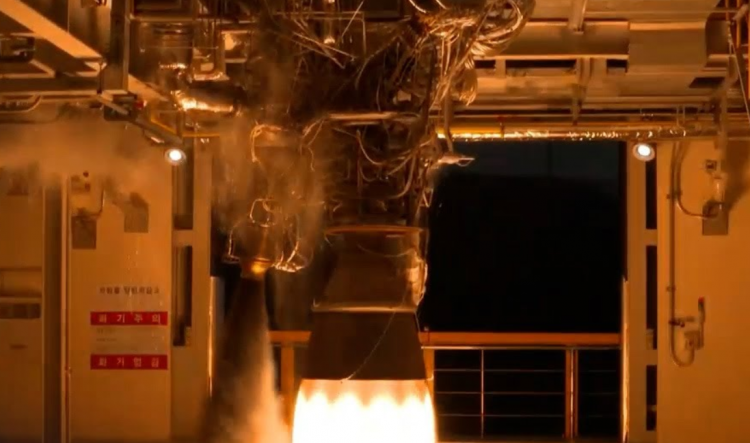 South Korea will finally be launching later this year its first locally developed rocket after the engine of its main first stage's final combustion test was successfully managed by its researchers, said the science ministry on Thursday.
The Korea Aerospace Research Institute had successfully conducted the third and final test of the 200- ton rocket's four liquid engines weighing 75 tons. The rocket that was named "Nuri" was tested at the Naro Space Center in the Goheung province.
The local scientist will now be testing the rocket launch pad, with three stages and which were also developed locally, until July and the completion of the rocket's flight model's assembly before the date set for its launch in October with mock payload.
The second launch of Nuri will take place by May next year. It. It aims to carry a satellite weighing 1.5 tons.
The country had been wanting to develop locally made space launch vehicles since the year 2010 with a budget of almost 2 trillion won or US $1.8 billion. Although South Korea had launched its two-stage rocket named "Naro" in 2013, the first stage of the said rocket was built in Russia.
Nuri's development had experienced delays due to several factors such as changes in the assembly process in the first stage and the delays in the acquisition of its parts, which the government decided last year to move its scheduled launch, which was originally set for February.
South Korea's president had expressed his congratulations and pride for the country's milestone after his onsite inspection of the testing. The president added that the government would aggressively push for the country's first lunar orbiter development.
South Korea's next goal after the launch next year will be to make its Moon landing with its own projectile by the year 2030, said Moon. Moon had again confirmed his plans of pacing up the development and using different satellites by supporting space projects led by civilians.
© 2022 Korea Portal, All rights reserved. Do not reproduce without permission.