Kim Seon-ho Fan Meet: The 'Start-Up' Actor Answers Daring Questions From Filipino Fans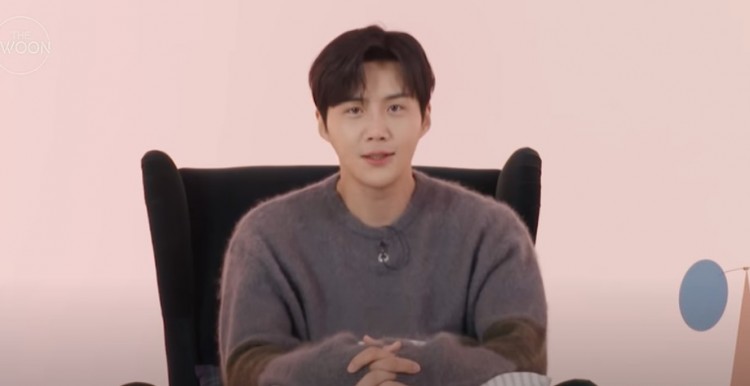 Kim Seon-ho has yet again conducted his global fan meet and this time with his fans from the Philippines. The "Start-Up" actor is also announced as the newest brand ambassador of the Southeast Asian country's Globe Telecom.
On Sunday, Kim Seon-ho appeared in the virtual fan meet, weeks after he held his TikTok global fan meet last January.
Kim Seon-ho's fame catapulted after starring in the world-renowned K-Drama "Start-Up," portraying the role of Han Ji-pyeong with his co-stars Bae Suzy and Nam Joo-hyuk.
As the drama showed, his Instagram followers increased to almost two million from over a million in November, then to more than three million in December. Around Christmas last year, his Instagram followers spiked up to four million. Today, Kim Seon-ho's followers are at five million.
During the fan meet, the actor played games with the fans, learned and spoke Filipino words, and answered daring questions from the fans.
The fans wanted to know what he does first thing in the morning upon waking up. Here is what Kim Seon-ho said, "These days, I usually start my day with breakfast with my family. It's not been long since I started living with my parents. When I lived alone, I used to skip breakfast."
The fans also clamored to know the similarities and the differences between Korea's "good boy" and his character in "Start-Up," Han Ji-pyeong.
He responded the similarities are with their "personality, wit, and smile." He added he liked portraying the character when he met the grandmother. The actor added the difference is in the financial status, saying the character of Han Ji-pyeong is "very rich."
The fans also asked for his dream vacation spot. He answered, "I once visited Cebu. I visited a resort after a shooting. I want to go back to Cebu."
Simultaneously, Kim Seon-ho has been declared as the newest brand ambassador of Globe, joining forces with fellow Korean celebrities, BLACKPINK.
"I am very pleased that I am the newest member of Globe. I am preparing for some new projects. Thank you everybody in the Philippines who participated with me," Kim Seon-ho said.
You can watch the full video of Kim Seon-ho's fan meet.
© 2023 Korea Portal, All rights reserved. Do not reproduce without permission.