'Zack Snyder's Justice League' Is Earning Over $650 Million So Far, And Counting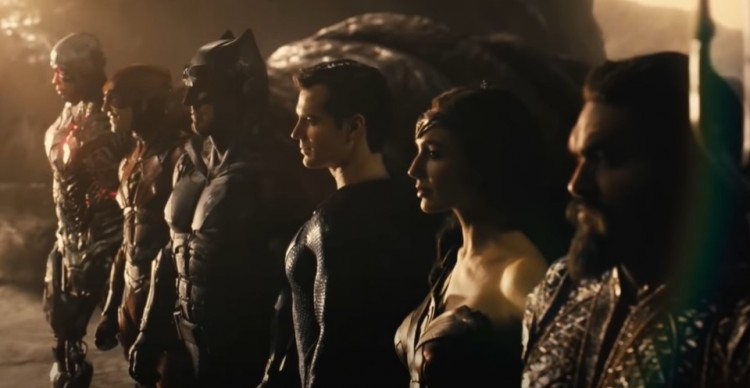 Not even a week since it launched, "Zack Snyder's Justice League" has already earned more than US$650 million, and even counting since more viewers are tuning in to HBO Max for the film.
Directed by Zack Snyder, the 2021 version of "Justice League" tells the story after Superman's death when the rest of the Justice League are working together so the efforts of the superhero will not be put in vain. Villains Steppenwolf and his Parademons return after eons capture Earth. Batman seeks help from Wonder Woman, recruiting Aquaman, Cyborg, and The Flash to fight the enemies. Superman then returns to life in the latter parts of the movie.
The movie is based on the 2017 "Justice League" by Joss Whedon after Zack Snyder left directorial duties in order to attend to immediate concerns with his family. Joss Whedon's version was not liked by many fans and clamored for Zack Snyder's cut to be shown.
It stars Henry Cavill, Gal Gadot, Ben Affleck, Ray Fisher, Jason Momoa, Ezra Miller, Jesse Eisenberg, Jared Leto, and so much more.
The earnings are already a great jump from its budget at US$300 million. According to Telegraph, US$40 million was required to complete Zack Snyder's cut, with the reshoots and new footage amounting to US$70 million. There are also rumors circulating online that a sequel will be produced in the near future, though official reports say there will be no sequel to this "Justice League" anymore.
"Zack Snyder's Justice League" has also been praised online by film critics and viewers. It has been rated fresh by a popular movie critic, Rotten Tomatoes.
Rotten Tomatoes said, "'Zack Snyder's Justice League' lives up to its title with a sprawling cut that expands to fit the director's vision -- and should satisfy the fans who willed it into existence."
"'Zack Snyder's Cut' was a whole lot better than what came out before, but they had hindsight as well so I want to know what they changed," netizen Kevin Flores said on Twitter.


© 2022 Korea Portal, All rights reserved. Do not reproduce without permission.