Sungjin Enlists Today, What Will Happen To DAY6's Comeback?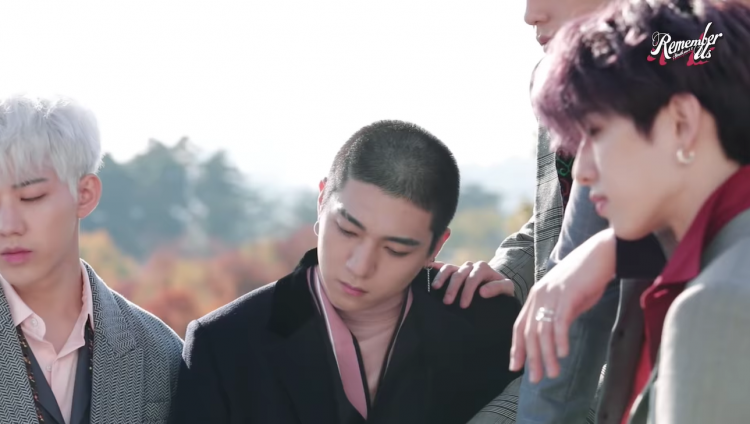 On March 8, DAY6's Sungjin greeted fans through a VLIVE entitled "Salute!!!" and shared surprising news!
During his VLIVE, the DAY6 vocalist and leader appeared with a buzz cut and revealed that he is headed to the training center where he will begin his mandatory military service. Moreover, the singer shared that he made his decision a month ago and wished to proceed to his enlistment as quietly as possible.
After the sudden announcement, MyDays, DAY6 fans, flooded the comments with well-wishes for the DAY6 leader's enlistment. MyDays also poured heartfelt messages towards the 28-year old singer. Only that, but DAY6 member Jae showed his support by posting a photo of Sungjin on Twitter with the caption, "Love you, Sungjin." Meanwhile, member Wonpil also posted on his Instagram story, "Return safely! Love you!"
According to JYP Entertainment, Sungjin will render service on the 12th Division, and his discharge date is September 7, 2022.
성진아 사랑한데이 pic.twitter.com/F6IEHf4xzF — eaJ (@Jae_Day6) March 8, 2021
"We promise that we will continue to put the health and protection of all DAY6 members, including Sungjin, as our top priority, and ask for your unchanging support and encouragement for Sungjin who will come back after completing military service in a healthy way," announced JYP Entertainment.
What will happen to DAY6's Comeback
Sungjin told MyDays that DAY6 would continue to release music to fans through units or individual activities. He also added that when the other members enlist, he will be back by that time and will promote the group on behalf of his members. The DAY6's leader assured his fans that the band would continue saying, "The rest of the members will continue to keep the group going through units or individual activities. And when the other members are in the military, I'll have returned, so I can promote and keep the group firm. What's for sure is that DAY6 will continue on after I return."
As for DAY6's planned April comeback after one year of rest, Sungjin shared during his VLIVE that he has already completed recording his parts for the songs and even spoiled fans that DAY6's much-anticipated album will include seven songs. Meanwhile, the exact comeback date is still unknown.
© 2023 Korea Portal, All rights reserved. Do not reproduce without permission.