Actress Seo Shin Ae Pens Heartwarming Message Amidst Rumors That Soojin Bullied Her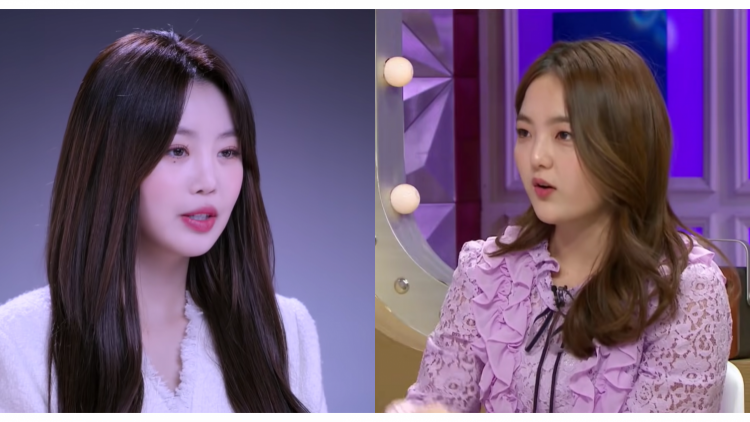 Is it directed to address the bullying issues between her and (G)I-DLE Soojin?
Recently, Actress Seo Shin Ae was involved in the bullying issue against (G)I-DLE Soojin as some netizens speculated that she was a victim after her cryptic Instagram story. The two attended the same middle school therefore adding more fuel to the fire. As of now, both parties did not deny nor confirm the speculations.
Another cryptic Instagram post?
On March 4th, actress Seo Shin Ae posted a photo on her Instagram page showing a rubble from what seems to be an abandoned building.
What comes along the random photo was a lengthy caption about enduring a long, painful winter and hoping for the spring where little flower buds will bloom. In her post, actress Seo Shin Ae also shared what she had been through in her own winter and how she is surviving amidst the cold, dark days. The actress is thankful for everyone who was there during her darkest of days and also shared that she wants to be the ray of sunshine to those who are experiencing their winter.
The post by Seo Shin Ae was full of poetic meaning and you may read the full caption here:
"The fresh spring that everyone else experienced was like a painful winter for me. It felt like a severely long night.

I wonder why the summer that felt like it would last forever now appears to be an eternal winter to me. I have decided to melt the ice that has formed around my heart.

The winter I experienced was not something I created by myself, but something I had to fight and endure on my own. I started meeting people and worked on things that were long overdue. Sometimes, the wind would howl, creating cracks, but I am grateful that I could endure it.

I am sure that it will be difficult to remind myself of the past seasons, but I will never forget the scenes in my mind. The weather that day, the smells, the activities... I get emotions, trying to bury the feeling as I have yet to heal. 'Should I just quietly support you?' That was a thought I once had. A human's heart is selfish, however, and every time I had these thoughts, the ice that one melted would freeze my heart right back up.

I hated myself for messing up my own seasons. I should have worked harder to get through it. I should have done a better job and pretended as if nothing happened... The more I thought this way, the more cunning I became, though. I started to feel the same seasons you were experiencing.

The fierce winter was not beautiful, but despite the coldness it had, I was able to show my strong fragrance. I was too pitiful to crumble in such a manner. I felt sorry for those who shared their brightness with me as I experienced my winter.

I have no reason to dwell in my winter any longer. I will break this icy road. If I cannot make it melt, then I will break it.

In the middle of this never-ending winter night, I was able to catch a glimpse of sunlight. As I looked around, the ice that had once melted had once against hardened as the sharp wind continued to howl. Little flower buds would soon bloom for the upcoming spring.

I know that there are some of you who are still enduring a painful winter. I want you to know that I am here to be that small ray of sunshine during your difficult times. I hope that you will have a brilliant life."
© 2023 Korea Portal, All rights reserved. Do not reproduce without permission.
Tags:
Soojin
,
(G)I-DLE Soojin
,
(G)I-DLE Soojin Bullying
,
(G)I-DLE Soojin Bullying Scandal
,
Is (G)I-DLE Soojin a Bully
,
(G)I-DLE Soojin bullying victims
,
(G)I-DLE Soojin Seo Shinae
,
Seo Shinae bullied by Soojin
,
Bullying Soojin
,
Bullying Soojin (G)I-DLE
,
seo shin ae
,
Seo Shin Ae bullied
,
Seo Shin Ae Instagram
,
(G)I-DLE
,
K-pop
,
k-pop news
,
K-Pop Updates