IU Reveals New Album Name, Release Date After Teasing For So Long
by
Kim Jam
/ Mar 04, 2021 04:27 AM EST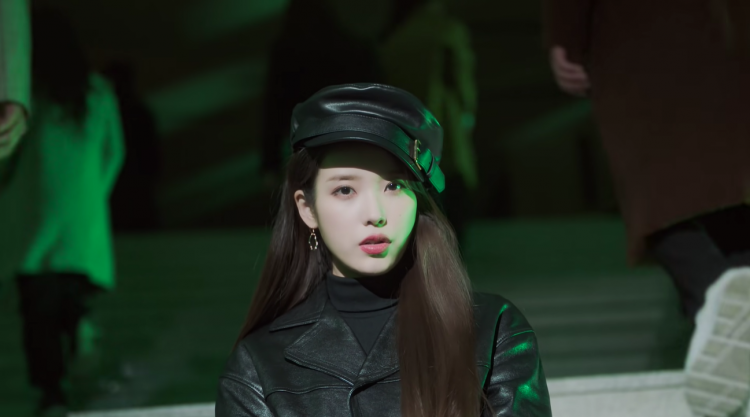 K-pop singer-actress IU has officially unveiled the comeback date for her new album "LILAC."
After weeks of teasing her fans with random names about her upcoming fifth album, K-pop superstar IU has officially announced new details of her comeback date!
According to EDAM Entertainment, titled "LILAC," IU's fifth album will come out on March 25, 2021. The label did not further add on the details of the forthcoming album.
The revelation was made on the Korean singer's official social media accounts, with her photo.
The famous Korean celebrity has been sharing back-to-back hints about what's to come for Uaenas, including an object teaser and a snippet of one of her tracks.
The songstress uploaded a snippet photo social media channel that displays the singer gazing into the camera in a modest shirt with lilac flowers dropping in the background.
Last year, the "Celebrity" singer revealed that her upcoming album is an ode to her "entire 20s."
"Since I debuted at 16, people have watched over the latter half of my teens, but now, they will have to 'read to the end' of my entire 20s," IU told GQ magazine.
"This is an album I wanted to make to say my goodbye greetings to those who have watched over my 20s and to say thanks to those who will watch until the very end of it," she added.
The upcoming album "LILAC" comes four years after IU's fruitful fourth studio album, "Palette," with the debut single track of the same title featuring rapper G-Dragon.
IU added, "I want to have a glamorous goodbye. Glamorous and without any sadness."
Although she is currently seen in acting, IU is one of the most prominent solo acts in South Korea, charting top with most of her singles. "Blueming," "Love Poem," and "Eight," a collaboration with BTS member Suga, are her most recent hits.
© 2021 Korea Portal, All rights reserved. Do not reproduce without permission.