Best Of BLACKPINK Collaboration: Three Songs The World Loves
by
Kim Jam
/ Feb 27, 2021 04:40 AM EST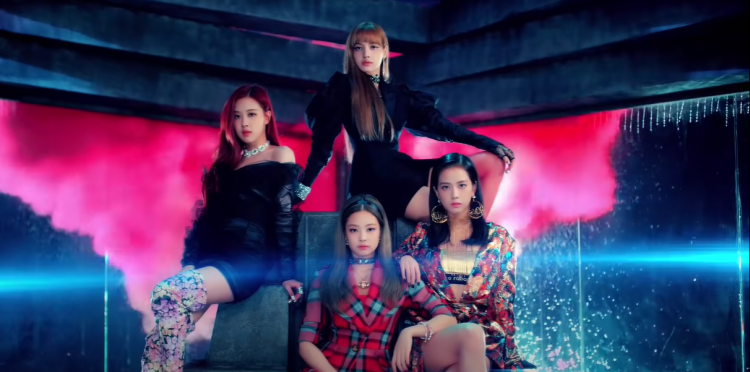 From South Korea to Hollywood, BLACKPINK already has several high-profile collaborations under their belts. The quartet group isn't just in your area anymore - the group has taken the world before releasing their first debut album.
Songs like "Boombahyah," "Whistle," "DDU-DU DDU-DU," and "How You Like That" have become the signature songs of the group, and it was sailing to the top of the charts.
The girls debuted their first studio album called "The Album" on October 2 last year, and their Netflix documentary, "BLACKPINK: Light Up The Sky," was released shortly after on October 14.
Here is a list of some of the biggest stars who collaborated with the K-pop girl group.
"Sour Candy" by BLACKPINK and Lady Gaga
"I'm sour candy, so sweet then I get a little angry," Jennie and Lisa of BLACKPINK rap. "I'm super psycho, make you crazy when I turn the lights low."
Rumors of Gaga's collaboration with BLACKPINK had circulated since March when Target accidentally leaked the "Chromatica" tracklist on their website.
A Confectionary Club bob Track we never ask.
"Ice Cream" by BLACKPINK and Selena Gomez
The upbeat summer song of BLACKPINK and Selena Gomez was one of the unexpected collaborations last year. The upbeat tune satisfies our craving for BLACKPINK, and it showcases the band's chemistry with big-time star Selena Gomez.
"Kiss and Make Up" by Dua Lipa and BLACKPINK
The collaboration was released in October of 2018. The dance-pop genre collaboration marked the girl group's first collaboration. Although there was no music video, the artists had a chance to perform the song together live.
"Bet You Wanna" by BLACKPINK feat. Cardi B
Cardi B and BLACKPINK's collaboration "Be You Wanna" was dropped on October 2 last year during their first studio album, "The Album."
Before the release, Cardi B hinted in a tweet saying, "The song is amazing."
What is your favorite collaboration so far?
© 2022 Korea Portal, All rights reserved. Do not reproduce without permission.