BTS' Jimin Surprised Fans With Impressive DIY Crafting Skills In New YouTube Video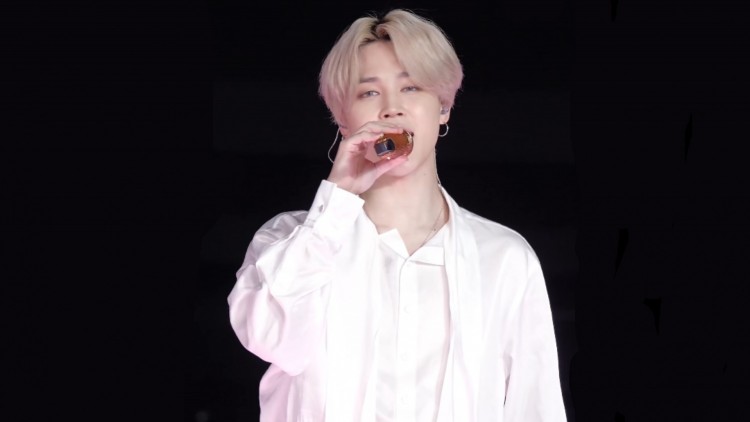 BTS's Jimin has once again made his fans swoon over him after he showed a very good sense of creativity during a do-it-yourself activity in BTS's latest YouTube video.
Fans are praising the 25-year-old's aesthetic during the thirteen-minute-long video, which can be accessed on their official YouTube account "BangtanTV." The talented idol can be seen choosing different stickers for decorating their "BE" album photo cards.
Jimin's hand has been dubbed "golden hand" for being so careful and soft in choosing the designs as well as placing them on the photo cards. He confessed in the video that he has never decorated anything in his life before.
The dancing machine also revealed that he was having a hard time choosing the designs in the video. He is joined by fellow member Jin in the video, who also had a very different approach to his design.
Jimin explained that his design was going for the "maximalism" look, while Jin's was subtler and simpler. Jin pointed out to Jimin that he used too much during their conversation in the video, but Jimin wanted it to pop out.
The two partnering up seemed very chaotic, but fans are loving the interaction between the two idols while praising them for their efforts.
Currently, the BTS boys are still topping international charts with their hit songs, but they have yet to release a new single.
Recently, it was announced that the group would be appearing in a special episode of MTV's Unplugged, which is to be taped for the first time in Seoul City.
Fans are very excited about the episode due to the nature of the show, where singers perform acoustic versions of their songs.
In the past week, MTV released a teaser trailer for the upcoming episode.
MTV's Unplugged will be aired on February 23, featuring BTS.
© 2021 Korea Portal, All rights reserved. Do not reproduce without permission.