SEVENTEEN Mingyu Faces School Violence Accusations After (G)I-DLE Soojin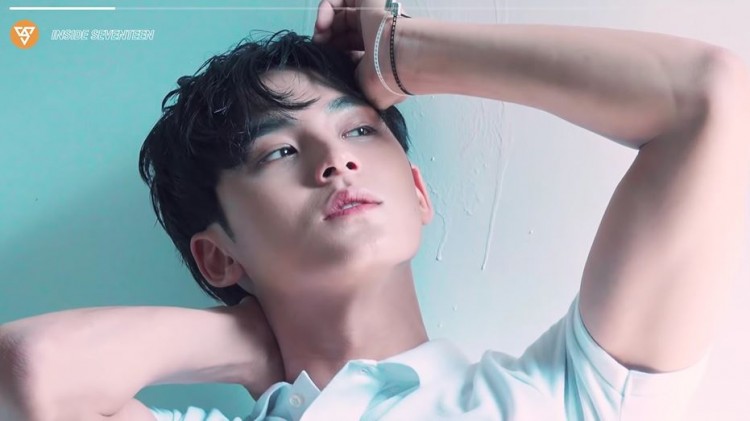 The K-Pop fan community receives yet another school violence accusation, now against a popular member of a top boy group.
It has only been yesterday that the fan community was stirred up by school bullying rumors directed to (G)I-DLE member Soojin. Today, February 22nd, another alleged bullying victim came forward and accused SEVENTEEN Mingyu as a perpetrator of school violence.
Was SEVENTEEN Mingyu a bully?
In particular, an anonymous netizen posted in an online fan forum claiming to attend the same elementary and junior high school as Mingyu and revealed that the popular male idol was a member of one of the "Iljin" groups since elementary school. The Korean term "Iljin" can be defined as a bully or someone who harasses other students during school years.
"Kim Mingyu has been good at soccer since elementary school and was one of the Iljin group," the anonymous author claimed.
Furthermore, the anonymous netizen, whom we'll address as Mr. A, claimed that during elementary school, he suffered from verbal and emotional violence from Iljan groups. The author even claimed that Mingyu laughed at him being bullied and threw a coke cap to hit him.
"When I was in the first grade of middle school, I was caught by a group of Iljin and suffered mild violence, such as verbal abuse and shoving my head. Mingyu was a person who threw a coke cap on my face from a distance of 4 to 5 meters, and laughed hard."
Not only that but, Mr. A accused Mingyu of stealing money and even told him to collect 5000 won when Mingyu began training.
To support his allegation, Mr. A posted photos of his junior high school graduation album and used a picture of an SNS account that Mingyu used in the past.
Currently, the original article has been deleted. However, the allegation continues to spread like wildfire to a number of online communities.
Pledis' Entertainment response to Mingyu's bullying allegations
In response to the allegations of school violence against SEVENTEEN Mingyu, Pledis Entertainment refuted that it was "an obviously falsified rumor."
"As a result of checking with the person, the claim is unfounded and obviously false. I don't understand who is making this claim for what purpose," stated the agency.
In addition, the agency said that the middle school album presented by Mr. A was a different one from Mingyu's graduation year and clarified that Mingyu was cast as a trainee in the third year of middle school.
Mingyu debuted as a member of SEVENTEEN in 2015 and is enjoying worldwide popularity being one of the best-selling groups of today.
© 2023 Korea Portal, All rights reserved. Do not reproduce without permission.